Alumnae Association appoints diversity, equity and inclusion lead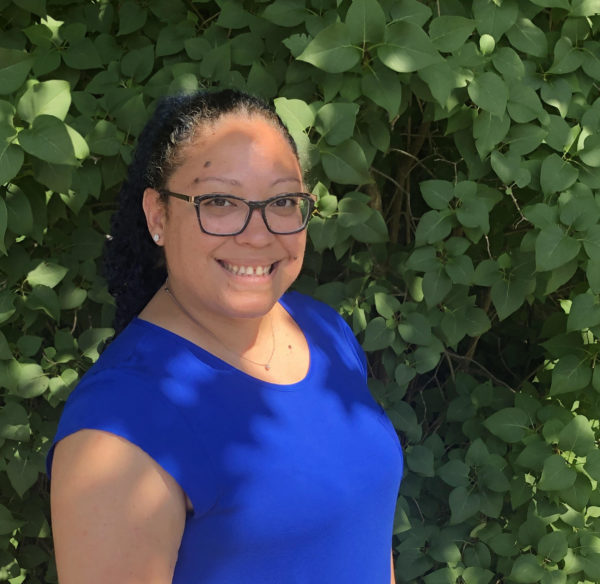 In March, Jonencia Wood, who first joined the Alumnae Association in 2015, was named director of alum inclusion, expanding her role to be the diversity, equity and inclusion liaison to the Alumnae Association. In this work, Wood, who is also director of events for the Association, will create programs that nurture, develop and support a range of groups, including underrepresented communities in addition to the traditional classes and geographic clubs. Offering a broader range of opportunities for alums works toward the the Alumnae Association's strategic goal of providing a foundation for a welcoming and inclusive community dedicated to mutual respect and the flourishing of all alums.
"I was thrilled to hear that the Alumnae Association moved so quickly to identify Jonencia as an important resource for diversity, equity and inclusion," said Kijua Sanders-McMurtry, vice president for equity and inclusion and chief diversity officer at the College. "Jonencia is conscientious, thoughtful and intentional around DEI work, having served the College as the co-chair of the Multi-cultural College Life Committee, the DEI Steering Committee. Her demonstrated commitment to diversity has been invaluable to all of us. Her official role will now allow the Alumnae Association to have a strategic vision for the powerful work of diversity, equity and inclusion."
Originally from Fajardo, Puerto Rico, Wood has been focused on diversity, equity and inclusion since she was a teen in Lawrence, Massachusetts, working with community organizers focused on youth development in underrepresented communities. Through this work, she understood very early on that the community she belonged to would require change makers in order to create space at the table for people who experienced inequality in all of its forms.
During the past five years, Wood has served on several College committees and working groups, including as co-chair of the Multicultural Community & College Life Committee in 2017 and as a key member of the 2016 Diversity, Equity, and Inclusion Steering Committee created by President Sonya Stephens 2016. She has also been a part of advancing initiatives within Alumnae Relations, working collaboratively to implement the BOOM!: Community Day events since 2017. Her previous professional experience includes developing award-winning employee resource programs, and she has served on city-wide initiatives raising awareness for DEI efforts in Springfield and Holyoke, Massachusetts.
Learn more about DEI at Mount Holyoke, including upcoming programming and resources.
—By Jennifer Grow '94
July 10, 2020
2 responses to "Alumnae Association appoints diversity, equity and inclusion lead"