Diversity, Equity and Inclusion Resources
This Diversity, Equity, and Inclusion (DEI) Reading List, which is not listed in any particular order, has been developed to assist alums in gaining understanding and appreciation of DEI issues in our society, to spark conversations and dialogue, and help us to address our challenges and opportunities to improve our community.
This reading list is not comprehensive and it will be updated regularly.
The books chosen for the DEI Reading List are written for reading by general, non-specialist audiences. The authors of these books are diverse as a group, and efforts have been made to provide different voices and perspectives on any single issue.
Content warning: Racial slurs, sex, and difficult content
On our bookshelf
Racial Equity Glossary for Terms to Better Understand Building Solidarity – PDF
Overcoming Bias: Building Authentic Relationships across Differences by Tiffany Jana
Why Are All The Black Kids Sitting Together in the Cafeteria? And Other Conversations About Race by Beverly Daniel Tatum
Eloquent Rage: A Black Feminist Discovers Her Superpower by Brittney Cooper
The New Jim Crow: Mass Incarceration in the Age of Colorblindness by Michelle Alexander
Race, Class, & Gender: An Anthology 8th Edition by Margaret L. Andersen
I'm Still Here: Black Dignity in a World Made for Whiteness Hardcover by Austin Channing Brown
I Am Not Your Negro Paperback by James Baldwin
Between the World and Me Hardcover by Ta-Nehisi Coates
Pedagogy of the Oppressed, 30th Anniversary by Paulo Freire
We Are Everywhere: Protest, Power, and Pride in the History of Queer Liberation by Leighton Brown and Matthew Riemer
Redefining Realness: My Path to Womanhood, Identity, Love & So Much More by Janet Mock
Planning and Lgbtq Communities: The Need for Inclusive Queer Spaces 1st Edition by Petra L. Doan
El Deafo by Cece Bell
So You Want to Talk About Race by Ijeoma Oluo
35 Dumb Things Well-Intended People Say: Surprising Things We Say That Widen the Diversity Gap by Maura Cullen
The Person You Mean to Be: How Good People Fight Bias by Dolly Chugh
Ain't Gonna Let Nobody Turn Me Around: Forty Years of Movement Building with Barbara Smith '69 by Alethia Jones (Editor), Virginia Eubanks (Editor), Barbara Smith '69 (With)
Let us know what you are reading! Email us if you'd like us to consider a book for this list.
1619 Keynote Speaker Recording Request Form
Protected: 1619 Keynote Speaker Recording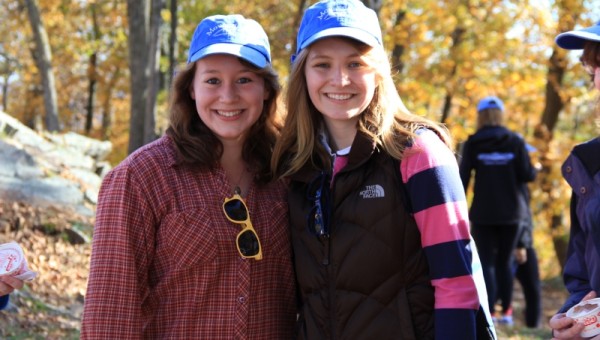 Host a Mountain Day Reunion
European Alumnae Symposium Organizing Committee

…
HomeRegistration & FeesProgramOptional ToursAccommodationsPhoto GalleryPractical Guide

Meet the Organizing Committee
Dimitra China '16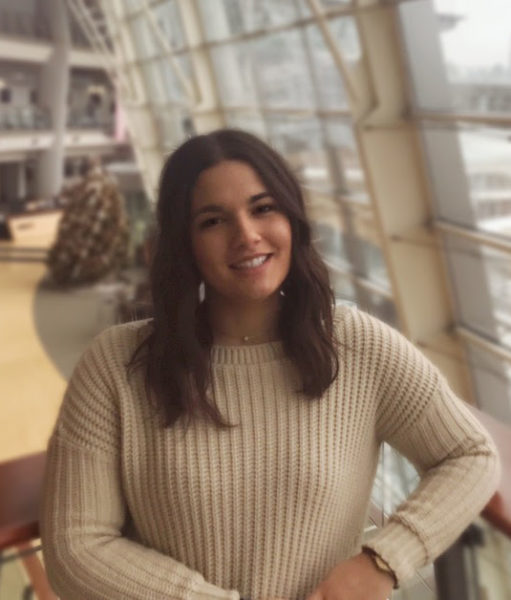 Hello, my name is Dimitra, and I am part of the European Symposium Organizing Committee team that is working hard to make sure that you have a great time "meeting" Greece and fellow MHC alumnae! This year's theme aims to explore the complexity of change in one's life while also challenge existing mindsets and inspiring growth. So get your hearts (and your sun hats) ready for October!
Ioli Christopoulou '01, Delegate of Greece, European Alumnae Council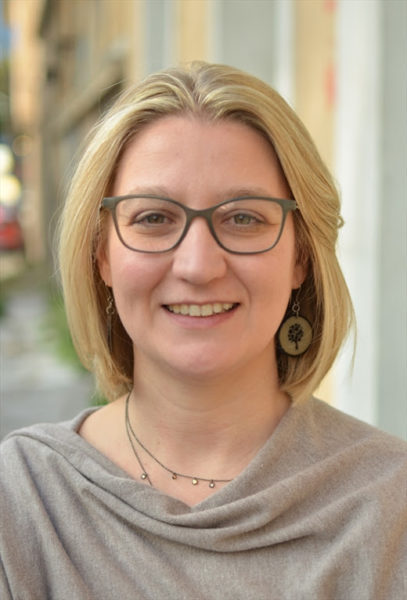 I have now attended three European Alumnae Symposia, in Warsaw, Poland; Leuven, Belgium; and Riga, Latvia. Each offered the opportunity to broaden my knowledge on topics that are not on my daily agenda, to explore places that I would not have otherwise visited and most importantly to connect with fellow alums of all ages and from varied paths. After each Symposium, I returned home inspired and motivated, with my Mount Holyoke spirit rekindled.
The idea of hosting a Symposium back home grew stronger. I felt this was a way to give back to Mount Holyoke, which formulated in such a substantial part who I have become. I wanted to offer to fellow alums the same opportunity to relive the Mount Holyoke experience, this time in my own home country.
Luckily, my fellow Mount Holyoke European Alumnae Council delegates encouraged me, and the local Mount Holyoke group in Greece enthusiastically supported the idea of hosting a symposium.
For the past few months, we have worked together to get everything ready!
We hope you will join us. In fact, we cannot wait to welcome you to Greece!
Maddy Hewitt '84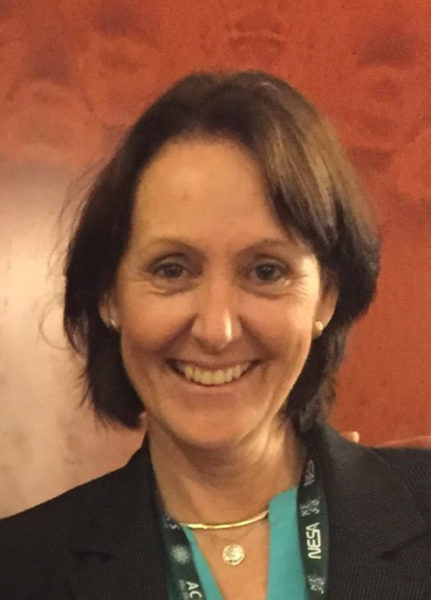 In May, I returned to Greece from a weekend at Mount Holyoke where I attended my 35th reunion. In full bloom, the college was as beautiful as ever and full of life! We paraded, sang "Bread and Roses" and laughed and reminisced while retelling stories in the Buckland dorm living room. We also listened to fellow alumnae share stories, among which were the catcher and pitcher from the undefeated softball team of 1944!
The Mount Holyoke College legacy lives on in us. With great delight, we welcome fellow alumnae to Athens, Greece — a magical city, perfect for our Symposium celebrating change. Together we will consider how we can be adaptive in a disruptive time where old systems are folding but enduring values remain.
Καλώς ΗΡΘΑΤΕ! Welcome!
Georgia Koumantaris-Tzouros '82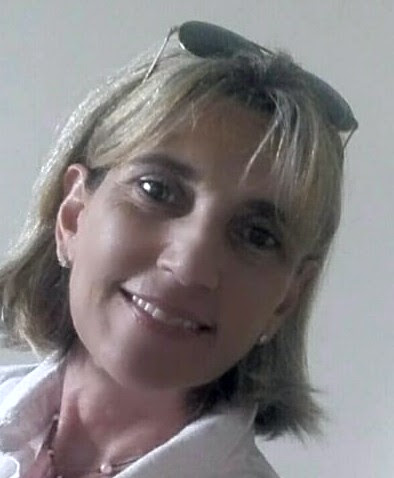 I have lived in Athens for over 30 years. As I wander in the city, I cannot help but notice every day that Athens is a crossroads of ancient and modern. As one walks along the city, following the steps of philosophers of the past, the nuances of contemporary Athenian life are revealed. The city's ability to look to the future while preserving the traditions and values of the past is a delightful surprise. Changes bridging the new and the old mingle throughout this Europeancapital.
Join us in Athens to reconnect with the "old" and embrace and connect with the "new" in our ever changing lives!
In the true spirit of MHC, we will once again have the opportunity to inspire, empower and connect with one another!
Florica Kyriacopoulos '76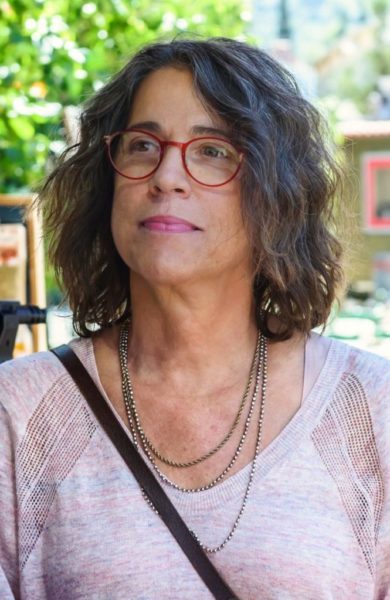 I think of Mount Holyoke as a place that lit up my life and changed it forever.
I was a city girl who had always lived in the noisy center of Athens and attended a well-known Greek-American high school, during the 7 years of military dictatorship. I had lost the largest part of my intellectual drive during those years, finding no inspiration in either the curriculum or the archaic and stale learning process consisting mostly of reciting by heart textbook chapters. The only enjoyable courses for me in high school were those of English literature, taught by American teachers…
When I came to Mount Holyoke I entered a different world. I had never been in such an intellectually stimulating environment before, nor one of such beauty. Everything was so different that it was at first intimidating.
The tranquility and beauty of nature and all the campus, the caliber and intelligence of everyone, the respect and concern shown to students by both faculty and administration. The honors system! Liberal Arts education and the Humanities…
The countless possibilities of exploring so many avenues of learning!
Anne Moses Bennett '72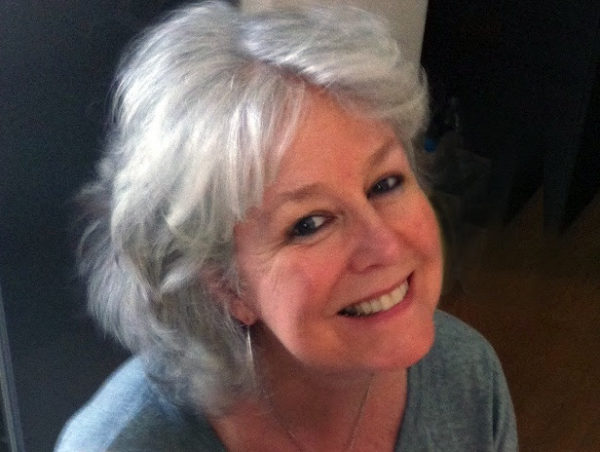 My first experience in Greece came in the summer of 1967, just a year before I entered Mount Holyoke. I returned to Greece in the summers that followed and there is no doubt these visits led me along the path of creative writing, art history and studio art, which became my major. After Mount Holyoke I spent eight years studying and working in Switzerland, followed by twelve years back in Boston. More change was afoot when I met and married an officer in the Royal Navy whose career saw us living for years both in the UK and Naples, Italy. Now, and for the past twelve years – some fifty-two years after my first visit to this country – we live full time in Greece. Proof that, even in a life characterized by constant change, some things abide.
Designing the logo for Mount Holyoke's European Alumnae Symposium in Greece was an interesting affair. Read more….
Dia Anagnostou '91
Jette Christiansen '01
Anastasia Dimitropoulou '97
Martha Murray FP'91
Joann Ryding '76