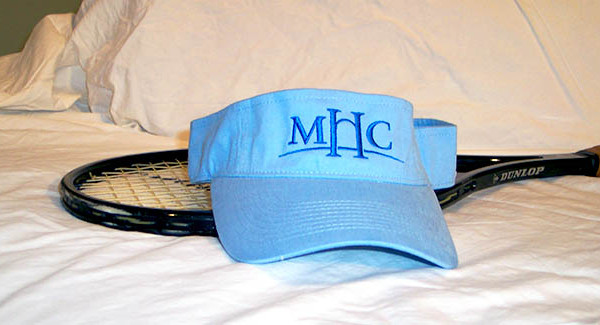 Class of 1996
MHC Visor
Visors are back…and why shouldn't they be?
They're streamlined, sporty, and they keep the sun out of your eyes! You can show off your fashion sense and your school pride with a Mount Holyoke visor of soft, brushed cotton. These light-blue visors sport the "MHC" logo, with the arched "H," in royal blue embroidery.
$11 each, with $2.25 in shipping and handling (within the U.S.) for up to four visors. Send orders, with checks payable to "MHC Class of 1996," to Jessica Dial '96.
August 8, 2012