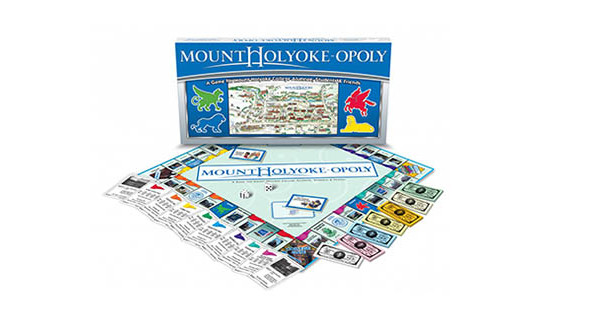 Class of 2004
MountHolyoke-opoly
Next time it's game night at your house, don't settle for buying and selling Park Place or Marvin Gardens and hoping for a "Get out of jail free" card.  Mount Holyoke-Opoly allows you to buy and sell your favorite college dorms and buildings with Mary Lyon money!  This game is full of fun Mount Holyoke inspired details that will appeal to alumnae, students, faculty, and all friends of the college.
For questions or comments please email MountHolyokeOpoly@gmail.com.
Each game costs $35 plus $10 for shipping and handling.
December 2, 2013