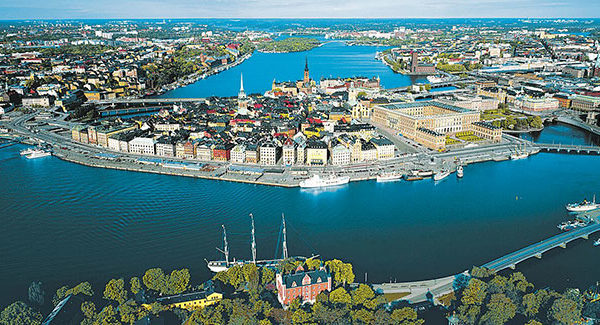 Cruising the Baltic Sea
May 23–June 1, 2019
Experience the cultural rebirth of the Baltic states, the magnificent imperial riches of St. Petersburg and the luminous "White Nights of Summer" on this remarkable six-country, eight-night Baltic Sea cruise. Enjoy a rare opportunity to hear enriching presentations by former pPresident of Poland Lech Wałęsa and noted author and scholar Sergei N. Khrushchev, son of Soviet Union Premier Nikita Khrushchev.
Cruise the Baltic Sea aboard the exclusively chartered, five-star, all-suite Star Breeze, from Stockholm, Sweden, to Copenhagen, Denmark, with an excursion included in every port. Revel in the medieval charms of Tallinn, Estonia, and Visby, Sweden, both UNESCO World Heritage sites; discover the stunning architecture of cosmopolitan Helsinki, Finland; and immerse yourself in the historic epicenter of the Solidarity movement in Gdańsk, Poland. Enjoy two days exploring regal St. Petersburg, including a specially arranged entry into the world-acclaimed State Hermitage Museum, a visit to Peter and Paul Fortress and an excursion to Catherine's Palace and Petrodvorets, two UNESCO World Heritage sites.
Splendors of Stockholm pre-cruise and Wonders of Norway post-cruise options are available.
Download a brochure about the trip here.
For more information, or to make reservations, call Gohagan & Company at 800-922-3088 or visit www.gohagantravel.com.
March 1, 2017