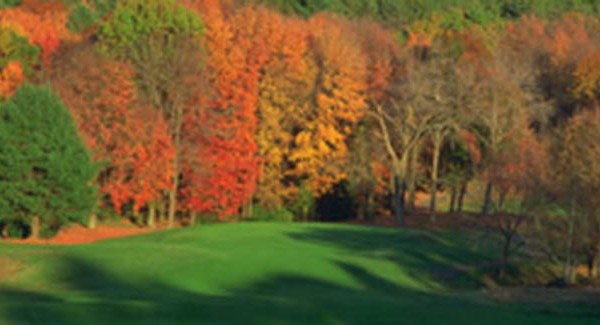 Pioneer Valley Club
The Orchards DVD/VHS
Produced by WBGY in Springfield, From Tee to Green: The History of The Orchards chronicles the story of this 18-hole championship golf course designed by the legendary Donald Ross for the daughter of industrialist, Joseph Skinner, and owned by Mount Holyoke College. From its beginnings to its 2004 role as the site of the USGA's 59th U.S. Women's Open, it has long been referred to as a gem, an adjective used by many who attended the event as well as the women who played the course this summer. The story, told with photographs from the College's Archives and Special Collections and rare memorabilia, traces its rich history, lore and traditions. Available in either a DVD or VHS form (please specify). Cost is $19.95 plus shipping of $2.00. An excellent gift to yourself or for alumnae friends and golfers in general.
Cocktail Napkins
White, two-ply with College seal in royal blue. Packages of 25, $3 each. Minimum of four packages if order is to be shipped, add $3.00 for shipping.
Hand towels
11″ x 16″ white terrycloth with blue MHC seal. A subtle, but distinctive, way to promote MHC to your guests. $5.00 each.
Ordering information: send order and check, payable to the MH Club of Greater South Hadley, to Linda O'Connell '69 (please contact the Alumnae Association at 413-538-2303 for her mailing address). Massachusetts residents must add 6.25 percent tax for all items.
August 13, 2013
One response to "Pioneer Valley Club"