My Voice: On Finding My Strength and Myself
The hype-fueled music blasted through the theatre in Boston as I adjusted the straps on my bikini. I reached down and fixed my heels (praying I wouldn't trip), took a deep breath, and walked out toward the judges, who would literally be judging me for my body—an event that seems to contradict what it means to be a Mount Holyoke woman. But as I walked off the stage after my first bodybuilding competition, I fell to my knees, shaking with tears. For the first time since I had been raped, I felt like my body was mine again.
Nine months prior, I arrived at Mount Holyoke for my senior year. Gettell Amphitheater was decked out in yellow, and my classmates were hugging each other wildly, chatting about convocation, senior ball, graduation. "I cannot believe we are going to graduate this year!" I heard more than once.
But I held another kind of disbelief in my head.
Back in Creighton Hall I looked in the mirror, and I didn't recognize myself. During my junior year I had studied in Israel—an experience that sounded like a dream adventure. But my most vivid experience was the men on the beach who sexually assaulted me in public. After being touched by those men—attributing their unsolicited attention to the fact that bad people do bad things—all I wanted when I arrived in Washington, DC, for an internship at the US State Department, was for someone to want me. It was easy to trust the young man—a friend of a friend—who knew I did not want to have sex with him, who got on top of me and raped me while I turned my head away and cried.
I quickly learned that there is no self-help book for healing after a rape.

Nina Marciano '15
I spent the remainder of the summer going to my internship, returning to my rental apartment, and crawling into bed. On weekends I woke up, ate whatever was in my fridge, and returned to bed, pulling the covers over my head. In September, fifty pounds heavier, I arrived back at school, ashamed. Not only did I blame myself for what at the time I refused to call rape, I didn't fit in my clothes, and I didn't feel like I was the owner of my body.
One morning in October, I saw a picture of myself on Facebook. My tears turned into anger. I was tired of being a victim; in that moment I made the conscious choice to be a survivor. I headed to the gym, the one place that I had always known would help me to feel better. I had always been an athlete, but my commitment to exercise had disappeared. Lifting heavy weights again soon made me feel powerful and strong. I came to realize that I did not have a choice about what had happened to me. But I did have a choice about how I could begin to heal.
What started as a way to regain control over my body became a part of my daily routine, and my obsession. Every moment I wasn't thinking about school, I was thinking about bodybuilding. I took to the weight room twice a day. I thought if I threw myself into a goal so extreme, I could heal myself without having to deal with the fact that I had been violated.
And I was successful on one front.
Bodybuilding helped me reclaim physical ownership of my body. I competed in two shows before realizing that as successful as I'd been, bodybuilding had only been a temporary Band-Aid over the pain and suffering I still felt.
Now, feeling like myself again physically, I have put aside the sparkly bikini. I am so grateful to have discovered bodybuilding, as it gave me the strength—physically and mentally—to go on. But I no longer proclaim 'bodybuilding saved my life.' That's my job now.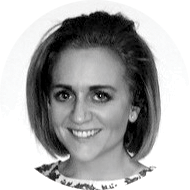 —By Nina Marciano '15
This article appeared in the summer 2016 issue of the Alumnae Quarterly.
Have an opinion to share?
Pitch your topic at quarterly@mtholyoke.edu.
July 15, 2016
5 responses to "My Voice: On Finding My Strength and Myself"