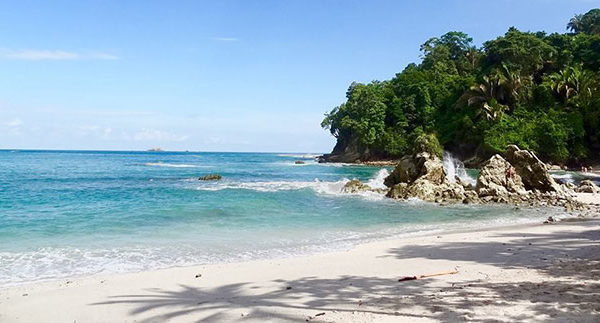 Passage through the Panama Canal and Costa Rica
February 8–16, 2019
Join us for this incomparable nine-day sailing journey from the Costa Rican rainforest through the mighty locks of the Panama Canal. Spend one night in a deluxe hotel in San José, Costa Rica, then embark on a five-star cruise for seven nights from Puerto Caldera, Costa Rica, to Colón, Panama, aboard the exclusively chartered Wind Star, a small sailing ship carrying only 148 guests.
Explore the terrestrial wonders of Costa Rica's Manuel Antonio National Park and the Golfo Dulce. Call at rarely visited Isla Cébaco, and discover the rich marine life in its vivid coral reefs. Tour Panama City, including its Casco Antiguo (Old Quarter), a UNESCO World Heritage site, and experience a daylight passage through the awe-inspiring Panama Canal. Enjoy lectures by exclusive onboard study leaders throughout the itinerary. Shipboard gratuities, complimentary alcoholic and nonalcoholic beverages throughout the cruise, and complimentary watersports are included.
Extend your stay with the Costa Rica's Cloud Forests and Volcanoes pre-program and Dynamic Panama post-program options.
Download a brochure about the trip here. 
For more information, or to make reservations, call Gohagan & Company at 800-922-3088 or visit www.gohagantravel.com.
April 26, 2017