Give the Gift of a Mount Holyoke Valentine!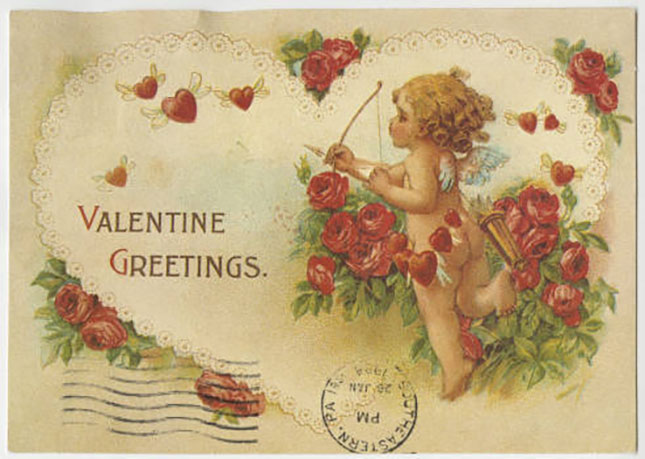 Every year, in honor of Esther Howland, "Mother of the American Valentine," the Mount Holyoke Archives & Special Collections displays its collection of Valentines that date between the 1840s and 1980s. As you can imagine there have been incredibly fascinating stylistic shifts between this time period. Select one of these beauties on our ecards page to send one to someone you care about!
Watch a video about the collection.
---
Mother of the American Valentine
Esther Howland, class of 1847, grew up in Worcester, Massachusetts, where her father owned a large book and stationery store. Shortly after graduating, Howland received a beautiful, handcrafted Valentine from one of her father's business contacts in England. She was so impressed with the card, that she began creating her own, and sent her father's salesman out with a few samples, hoping to make about $200. The salesman returned with $5000 worth of orders. Howland acquired special paper and lace, hired a few of her friends, set up an assembly line, and the rest is history. She is now known as the "Mother of the American Valentine."
February 1, 2018