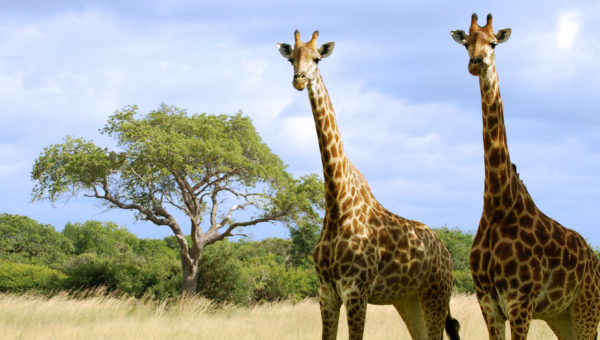 The Pride of Southern Africa
January 22–February 7, 2019
Few experiences can match this exclusive, in-depth itinerary, which takes travelers through southern Africa where nature's spectacle is at its most dramatic, history is rich, culture is diverse and "Big Five" game viewing in pristine natural habitats is extraordinary. Discover the wonders of Namibia and Botswana; walk in the footsteps of Nelson Mandela in South Africa; and behold the majestic natural beauty of Zimbabwe's incomparable Victoria Falls — one of the Seven Natural Wonders of the World.
A highlight of the journey is a three-night river safari aboard the exclusively chartered, 28-passenger, five-star Zambezi Queen on Namibia's legendary Chobe River. Enjoy naturalist-guided excursions by small watercraft, a unique alternative to traditional land safaris. The trip also includes the classic land safari, with superb game viewing aboard four-wheel-drive safari vehicles in the renowned MalaMala Private Game Reserve, an extension of South Africa's renowned Kruger National Park, and in seldom-visited Botswana, a haven for nearly all of the southern African mammal species.
Soak up glorious Cape Town, revel in spectacular seaside views, and savor wine tastings and cooking demonstrations. Enjoy five-star accommodations in Johannesburg, Cape Town, Victoria Falls and MalaMala.
Download a brochure about the trip here.
For more information, or to make reservations, call Gohagan & Company at 800-922-3088 or visit www.gohagantravel.com.
March 28, 2017