Board of Directors
The Association is governed by its Board of Directors, a group of dedicated alumnae who serve three-year terms. Several committees, each led by a member of the board, are actively involved in policy and program creation. They include the external achievement awards, volunteer stewardship, classes and reunion, clubs, communications, Quarterly, finance, internal achievement awards, and nominating committees.
The board is a crucial part of the Association's vitality and success, and its members play a pivotal role in our programming and planning. Alumnae interested in serving on the board of directors or on a committee should send their names to the current Nominating Committee Chair Danetta L. Beaushaw '88 or to Liz Lierman, interim executive director of the Association.
---
Maria Z. Mossaides '73
President, 2018–2021
Worcester, MA

Biography
Maria Z. Mossaides '73 currently serves as the child advocate for Massachusetts. In her four-decade career, Mossaides has held a wide range of positions in both the public and independent sectors as both an attorney and administrator, including her appointment as the first woman to serve as executive director for Massachusetts's highest court. She holds a B.A. from Mount Holyoke College, J.D. from SUNY at Buffalo and an M.P.A. from Harvard University Kennedy School of Government. She was recognized as a Top Woman of Law in Massachusetts for 2010 and received an Alumnae Medal of Honor from Mount Holyoke College in 2018 and a Loyalty Award in 2008. Mossaides also teaches public law and nonprofit governance in the graduate management program at Suffolk University.
Ellen Hyde Pace '81
Elect term, 2020–21; President term, 2021–24
New York, NY

Biography
Ellen Hyde Pace '81 oversees the Global Dental Professional Communications Practice and Research & Development/Innovation Projects at Red Fuse, WPP's integrated consultancy servicing global client Colgate-Palmolive. Under her leadership, ongoing brand efforts and new product launches are orchestrated to reach the Dental Professional, and Horizon2/3 Innovation Pathways are pursued with Colgate Scientists. She began her career at WPP's Y&R NY as a summer intern through Mount Holyoke's internship program. She remained at Y&R for the first nine years of her career.
Prior to returning to Y&R to work on Colgate, Pace was for 10 years the global business director responsible for Pfizer Consumer Healthcare at WPP's J. Walter Thompson. In her worldwide role, she managed two major categories, upper respiratory (Sudafed, Benilyn) and oral care (Listerine Mouthwash and Portables), including the successful global launch of Listerine PocketPaks. She worked overseas in Australia on the Mars Petfood business when at the agency DMB&B, where she also oversaw the Procter & Gamble oral care business.
At MHC, Pace majored in American Studies and Art History. She previously served on the College Board of Trustees as Alumnae Trustee 2009-2014, and Trustee 2014-2019. She was also on the Board of the Alumnae Association 2002-2005, was a member of the 2013 Major Gifts New York Committee, and is the former Cornerstone gift chair of her class. She received the Mary Lyon Award in 2006. She is also on the Board of Effie Worldwide, where she sits on the Executive Committee and serves as Board Secretary. Ellen and her husband, Tony, are the parents of twins, Liz and Leo, and reside in New York City.
Antoria Howard-Marrow '81
Vice President, 2019–2022
Bloomfield, CT

Biography
Antoria Howard Marrow '81, has had a long career in public service. Presently she serves as the Associate Attorney General for Administration and Management in the State of Connecticut Office of the Attorney General (OAG). Prior to assuming this role, she served as an Assistant Attorney General in both the Public Safety and Employment Rights Departments, before assuming the role of Department Head of the Employment Rights Department at the OAG. Over the years she has been an Adjudicator and a Hearings Attorney for the State of Connecticut Department of Public Health. She also spent several years in private practice specializing in housing and family law.
She holds a B.A from Mount Holyoke College and a J.D. from the University of Connecticut School of Law. In 2011, she was recognized in the Connecticut Law Tribune in its special section on "Lawyers of Color: High Achievers." She has been active in the Alumnae Association, her class and the Black Alumnae Conference Committee, receiving the Medal of Honor in 2011.
Alice C. Maroni '75
Treasurer and Finance Chair, 2018–2021
Alexandria, VA

Biography
Alice C. Maroni '75 was appointed in May 2011 as the chief management officer at the Pension Benefit Guaranty Corporation (PBGC), a federal corporation that protects more than 42 million workers in private defined benefit pension plans. In this capacity, she provides executive oversight for PBGC procurement, budget, human resources, process improvement, strategic planning, facility services and emergency preparedness. On an interim basis, she has served as acting PBGC director, reporting directly to the PBGC board comprised of the secretaries of the Departments of Labor, Treasury, and Commerce. Prior to her PBGC appointment, Maroni served for ten years as chief financial officer at the Smithsonian Institution, where she had responsibility for the institution's financial integrity, including budgeting, accounting and contracting services. Before joining the Smithsonian, Maroni was principal deputy undersecretary of defense (comptroller). In that capacity, she advised Pentagon leadership on all budgetary and fiscal matters and oversaw the execution of the DOD budget. She also served, on an interim basis, as a special assistant to the secretary and deputy secretary of defense, functioning as the department's chief of staff. Prior to her tour in the Pentagon, Maroni was a professional staff member of the House Armed Services Committee, advising and assisting the chairman and other committee members on defense budget, financial and economic issues. Before joining the committee staff, she worked in the Foreign Affairs and National Defense Division of the Congressional Research Service at the Library of Congress.
Maroni earned a master's degree from the Fletcher School of Law and Diplomacy at Tufts University. She is also a graduate of the National War College. Maroni is a three-time recipient of the DOD Medal for Distinguished Public Service, presented by the secretary of defense, a recipient of the Joint Distinguished Civilian Service Award, presented by the chairman of the joint chiefs of staff, and a recipient of the Distinguished Federal Leadership Award, given by the Association of Government Accountants. She is a certified government financial manager and a member of both the Association of Government Accountants and the American Society of Military Comptrollers (ASMC), serving as the national president of ASMC from May 1995 to May 1996.
Carrie C. Ruzicka '99
Clerk, 2020–2023
Winnetka, IL
Biography
Carrie C. Ruzicka '99, Winnetka, IL. Marketing Manager, AbbVie. JD, University of Minnesota;. Class: Treasurer, Secretary, Reunion Co-chair, Misc. Reunion Chair, Class Agent. Chicago Club: President, treasurer, former alumnae rep. South Hadley Club: former alumnae rep. Boston Club: former alumnae rep. Minneapolis Club: former alumnae rep. Young Alumna Volunteer Leadership 2014.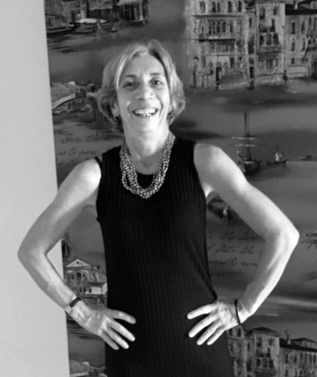 Cheryl Maloney '73
Chair, Classes and Reunion Committee, 2019–2022
Wellesley, MA

Biography
Cheryl Ryan Maloney '73 retired as superintendent of schools in Weston, Massachusetts, in 2015. During her almost forty years as an educator, she taught high school history, which she loved doing for over a decade before becoming an administrator. She also worked in educational publishing. She currently serves on the boards of three nonprofit organizations in addition to the Board of Directors of the Alumnae Association.
Since retiring, Maloney mentors first generation students, consults on professional development and has worked as an interim administrator. She is writing short fiction as well as plugging away on a narrative nonfiction work about an 1806 murder in downtown Boston. She has two children and two grandchildren.
Besides holding a bachelor's degree from Mount Holyoke, Maloney has a master's degree in history and a doctorate in educational leadership from Boston College. She has served as both vice president and president of her class, and is currently president in addition to serving as a class agent. She served a number of positions as an officer for the Mount Holyoke Club of the Western Suburbs, including president. Her niece, Victoria Ryan, graduated from Mount Holyoke in 2013.
Hilary M. Salmon '03
Chair, Clubs Committee, 2019–2022
Washington, D.C.
Danetta L. Beaushaw '88
Chair, Nominating Committee, 2018–2021
Houston, TX

Biography
As an experienced industrial operations attorney, Danetta L. Beaushaw '88 advocates for operational excellence, robust strategic planning, environmental stewardship and continuous process improvement in complex organizations. A 26-year industry expert, Beaushaw has held senior legal positions at fast-paced, technology-intensive Fortune 500 companies in Houston, including GE Power Systems, CEMEX Inc., and Calpine Corporation, and worked for a Global AmLaw100 law firm in Los Angeles.
As an industrial generalist, she has worked across energy commodity trading, mergers and acquisitions, engineering and construction, high-tech manufacturing, regulatory, project finance, power generation, telecom, supply chain optimization, and real estate functions. A relentless advocate for talent development, she pioneered pre-law mentoring initiatives, cultural competency programs, and peer mentoring programs, and promoted free, unbiased financial literacy classes for women and girls. Beaushaw was selected to serve as one of four nonprofit CEO coaches for the United Way of Greater Houston and won the Association of Junior League International's inaugural Building Diversity Award for her cultural competency and diversity program at the Junior League of Houston. She also dedicates volunteer time to efforts to fund sarcoma medical research, provide tangible support (including free housing) to cancer patients and is a longtime volunteer for her class, alumnae clubs and The Mount Holyoke Fund.
She received her J.D. from the University of Michigan and is a native of south Louisiana.
Ashanta Evans Blackwell '95
Alumnae Trustee-Elect, 2023–2024
Memphis, TN

Biography
After graduating from Mount Holyoke, Ashanta Evans Blackwell '95 taught fourth grade in her hometown of New Orleans with the Teach For America Program. She subsequently earned her J.D. from Vanderbilt University School of Law. Blackwell is currently the Vice President, Deputy General Counsel at Teach For America, Inc. where she manages the legal team who support all of the legal functions for the organization. Previously she was a federal law clerk to the Honorable William J. Hibbler of the Northern District of Illinois and clerked for Justice Fred L. Banks, Jr. of the Mississippi Supreme Court. She has also practiced as an Assistant Inspector General with the Offices of the Executive Inspector General for the State of Illinois.
Blackwell is active in several bar associations and organizations. She has served on the Board of Directors for the Gestalt Community Schools, the College Initiative, the Black Women Lawyers' Association of Greater Chicago, among other volunteer roles. As well as being a former Young Alumnae Trustee for the MHC Board of Trustees, her service to the Alumnae Association of Mount Holyoke includes serving as a member of the planning committee for the Black Alumnae Conference, several AA Board Committees and the AA Board of Directors. She received the Alumnae Medal of Honor in May 2020.
Arleen McGrath Heiss '70
Chair, Volunteer Experience Committee, 2019–2022
Washington, D.C.

Biography
Arleen McGrath Heiss '70 is the owner of Independent Consulting Services, which provides strategic organization development, process redesign and culture transformation with an emphasis on organizations at the National Institutes of Health (NIH). She also has 20 years of senior human resource management and business process consultant with diverse national and international clients from the Fortune 500, non-profit and government organizations. She holds a bachelor's degree from Mount Holyoke College and a Master of Public Administration from American University. She was awarded the Alumnae Medal of Honor by the Mount Holyoke Alumnae Association in 1995 and has served as an alumnae trustee on the Mount Holyoke College Board of Trustees.
Hilary Bland '92
Director-at-Large, 2019–2021
Washington, D.C.

Biography
Hilary J. Bland '92, a seasoned business consultant with expertise in organizational change and strategy consulting, has worked with leaders in Fortune 500 companies in the US and abroad to deliver large scale transformation programs. Bland is currently the head of organizational capability for The Boeing Company. Previously she was with IBM for 14 years, most recently as an associate partner in the Global Talent & Engagement Center of Competence, where she shared IBM thought leadership and experience, designed solutions and managed program execution for clients worldwide. She holds a bachelor's degree from Mount Holyoke College and a master's degree in organizational psychology from Teachers College, Columbia University, in New York. Prior to joining IBM, Bland was an assistant director with Ernst & Young's Center for People Process Innovation and a human resources business partner with Simon & Schuster.
Eleanor Chang '78
Director-at-Large, Global Strategy, 2018–2021
San Francisco, CA

Biography
Eleanor Chang '78 is retired from a banking career that began at Chase in New York City and continued in strategic planning and marketing at Bank of America in San Francisco. Chang has 30 years of marketing and management leadership experience, developed during her time at United Commercial Bank as senior vice president and marketing director.
Chang is passionate about education and, after her retirement, she co-founded UP Education Services, an educational summer academy for high school students from Asia who aspire to attend universities in the U.S.
Born and raised in Hong Kong, Chang attended Mount Holyoke as an international student. As a member of the Mount Holyoke College Board of Trustees (2009–2014), Chang served diligently to represent a global perspective and encourage the College to embrace its role as a leading women's educational institution on the world stage. While serving as a trustee, she co-chaired the inaugural Mount Holyoke Alumnae Symposium in Hong Kong and acted as advisor to the Mount Holyoke Alumnae Symposium in Asia, which took place in Singapore. She frequently hosts College administration and faculty in San Francisco and maintains a nucleus of alumnae ready to support the College.
She has been honored with the Alumnae Medal of Honor for her service in promoting the effectiveness of the Alumnae Association and the College. For more than 30 years Chang has served as membership chair of the Mount Holyoke Club of Northern California, a member of the San Francisco Major Gifts Committee, the Alumnae Trustee and Awards Committee, the Asian Scholarship Nucleus Committee and the Global Strategy Task Force.
Chang received her Master of Business Administration from the Tepper School of Business at Carnegie Mellon University. She and her husband live in San Francisco, California.
Brittany Lambert '16
Recent Alumnae Representative, 2020–2023
Charlestown, MA
KC Maurer '84
Alumnae Trustee, 2020–2021
Brooklyn, NY

Biography
KC Maurer '84 is the Chief Financial Officer and Treasurer for The Andy Warhol Foundation for the Visual Arts, Inc., which makes grants to further the creation, exhibition, and documentation of contemporary visual arts. Maurer spent 2.5 years working in private industry before joining The Warhol Foundation. Prior to that, Maurer was a senior program analyst for the National Aeronautics and Space Agency (NASA) in Washington, DC and Houston, Texas, where she worked on the Space Shuttle, Space Station, and US-Russian programs.
Maurer holds an A.B. in American Studies and History from Mount Holyoke College and an M.B.A. from American University's Kogod School of Business, where she received a two-year Graduate Fellowship and the Award for Outstanding Scholarship. She was the recipient of Mount Holyoke College's Alumnae Medal of Honor in 1999. Ms. Maurer is Secretary of the Board of Trustees of the Isaac H. Tuttle Fund. She joined the Mount Holyoke College Board of Trustees on July 1, 2018.
Maurer enjoys participating in walking and running events, and has shuffled through 3 New York City marathon and 24 half-marathon finish lines. Avocationally, she nurtures her inner theater geek by investing in Broadway shows, most recently the "ravishing" Once on This Island which won a Tony Award for "Best Revival of a Musical."
Rachel Happe McEnroe '93
Chair, Communications Committee, 2020–2023
Andover, MA

Biography
Rachel Happe McEnroe '93 works at the intersection of strategy, technology, governance, leadership and communications. She co-founded The Community Roundtable in 2009 to support organizational transformation efforts by investing in community, collaboration, and engagement strategies. McEnroe has published groundbreaking research demonstrating the generative business model of community approaches. Her clients have included AMEX, City Year, AAAS, EA, the Canadian Medical Association, and the World Bank Group. They benefit from McEnroe's ability to make sense of abstract trends and her ability to see the implications of strategic, technical and operational decisions on people and processes.
McEnroe has more than 25 years of experience working with emerging technologies, including enterprise social networking, eCommerce, and enterprise software applications. She has served as a product executive at Mzinga, Bitpass, & IDe, and as IDC's first industry analyst covering social technologies. She started her business career as a business analyst at PRTM, now part of PWC.