Board of Directors
The Alumnae Association is governed by its Board of Directors, a group of dedicated alums who serve three-year terms. Several committees, some led by a member of the board, are actively involved in policy and program creation. They include the volunteer stewardship, classes and reunion, clubs, communications, Quarterly, finance and nominating committees.
The board is a crucial part of the Alumnae Association's vitality and success, and its members play a pivotal role in our programming and planning. Alums interested in serving on the board of directors or on a committee should send their names to the current Nominating Committee Chair Julie A. Green '95 or to Nancy Bellows Perez '76, acting executive director of the Alumnae Association.
---
Ellen Hyde Pace '81
President, 2021–2024
New York, NY

Biography
Ellen Hyde Pace '81 oversees the Global Dental Professional Communications Practice and Research & Development/Innovation Projects at Red Fuse, WPP's integrated consultancy servicing global client Colgate-Palmolive. Under her leadership, ongoing brand efforts and new product launches are orchestrated to reach the Dental Professional, and Horizon2/3 Innovation Pathways are pursued with Colgate Scientists. She began her career at WPP's Y&R NY as a summer intern through Mount Holyoke's internship program. She remained at Y&R for the first nine years of her career.
Prior to returning to Y&R to work on Colgate, Pace was for 10 years the global business director responsible for Pfizer Consumer Healthcare at WPP's J. Walter Thompson. In her worldwide role, she managed two major categories, upper respiratory (Sudafed, Benilyn) and oral care (Listerine Mouthwash and Portables), including the successful global launch of Listerine PocketPaks. She worked overseas in Australia on the Mars Petfood business when at the agency DMB&B, where she also oversaw the Procter & Gamble oral care business.
At MHC, Pace majored in American Studies and Art History. She previously served on the College Board of Trustees as Alumnae Trustee 2009-2014, and Trustee 2014-2019. She was also on the Board of the Alumnae Association 2002-2005, was a member of the 2013 Major Gifts New York Committee, and is the former Cornerstone gift chair of her class. She received the Mary Lyon Award in 2006. She is also on the Board of Effie Worldwide, where she sits on the Executive Committee and serves as Board Secretary. Ellen and her husband, Tony, are the parents of twins, Liz and Leo, and reside in New York City.
Antoria Howard-Marrow '81
Vice President, 2019–2022
Bloomfield, CT

Biography
Antoria Howard Marrow '81, has had a long career in public service. Presently she serves as the Associate Attorney General for Administration and Management in the State of Connecticut Office of the Attorney General (OAG). Prior to assuming this role, she served as an Assistant Attorney General in both the Public Safety and Employment Rights Departments, before assuming the role of Department Head of the Employment Rights Department at the OAG. Over the years she has been an Adjudicator and a Hearings Attorney for the State of Connecticut Department of Public Health. She also spent several years in private practice specializing in housing and family law.
She holds a B.A from Mount Holyoke College and a J.D. from the University of Connecticut School of Law. In 2011, she was recognized in the Connecticut Law Tribune in its special section on "Lawyers of Color: High Achievers." She has been active in the Alumnae Association, her class and the Black Alumnae Conference Committee, receiving the Medal of Honor in 2011.
Susy Ham Heldman '76
Treasurer and Finance Chair, 2021–2024
Denver, CO

Biography
Susy Ham Heldman '76, retired vice president and controller of Schwab Charitable Fund, had a 21-year career overseeing the financial, accounting and tax operations and the development of financial strategy for this national donor-advised fund. Prior to joining Schwab Charitable in 2000, Heldman worked in controller positions in the oil and gas industry in southern California and held leadership positions at major nonprofit organizations in the Bay Area. She holds a B.A. from Mount Holyoke and an MBA from Middlebury Institute of International Studies at Monterey. Heldman has contributed her skills to several charitable organizations, including serving on the boards of the Mount Holyoke Club of Northern California and her MHC class of 1976 and the Daraja Education Fund. Heldman formerly served on the Finance and Nominating Committees of the Alumnae Association of Mount Holyoke College and the board of the Calvary Presbyterian Foundation. Heldman enjoys using her travel in combination with time to volunteer abroad, including in Argentina, Thailand, Fiji and New Zealand.
Carrie C. Ruzicka '99
Clerk, 2020–2023
Winnetka, IL
Biography
Carrie C. Ruzicka '99, Winnetka, IL. Marketing Manager, AbbVie. JD, University of Minnesota;. Class: Treasurer, Secretary, Reunion Co-chair, Misc. Reunion Chair, Class Agent. Chicago Club: President, treasurer, former alumnae rep. South Hadley Club: former alumnae rep. Boston Club: former alumnae rep. Minneapolis Club: former alumnae rep. Young Alumna Volunteer Leadership 2014.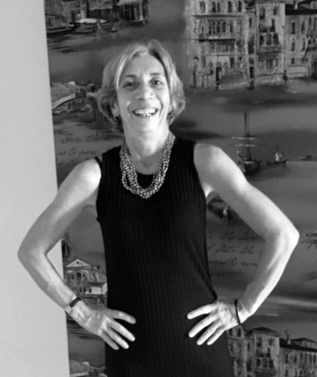 Cheryl Maloney '73
Chair, Classes and Reunion Committee, 2019–2022
Wellesley, MA

Biography
Cheryl Ryan Maloney '73 retired as superintendent of schools in Weston, Massachusetts, in 2015. During her almost forty years as an educator, she taught high school history, which she loved doing for over a decade before becoming an administrator. She also worked in educational publishing. She currently serves on the boards of three nonprofit organizations in addition to the Board of Directors of the Alumnae Association.
Since retiring, Maloney mentors first generation students, consults on professional development and has worked as an interim administrator. She is writing short fiction as well as plugging away on a narrative nonfiction work about an 1806 murder in downtown Boston. She has two children and two grandchildren.
Besides holding a bachelor's degree from Mount Holyoke, Maloney has a master's degree in history and a doctorate in educational leadership from Boston College. She has served as both vice president and president of her class, and is currently president in addition to serving as a class agent. She served a number of positions as an officer for the Mount Holyoke Club of the Western Suburbs, including president. Her niece, Victoria Ryan, graduated from Mount Holyoke in 2013.
Hilary M. Salmon '03
Chair, Clubs Committee, 2019–2022
Washington, D.C.
Julie A. Green '95
Chair, Nominating Committee, 2021–2024
Washington, D.C.

Biography
Julie Anne Green '95 is the executive director of New Futures. Green has more than 25 years of nonprofit and leadership experience, encompassing strategic planning, fundraising, communications, board engagement and partnership development. Under her leadership, New Futures has clarified and overhauled its program, doubled its revenues, tripled the size of the staff, substantially improved organizational outcomes and expanded its regional impact.
Prior to joining New Futures in 2016, she was the chief marketing and development officer for E.L. Haynes Public Charter School. Over her 10 years in that role, annual fund revenues grew by more than 3,000 percent, and she led the school's first-ever comprehensive campaign, raising more than $11 million for annual, capital and special projects between 2009 and 2012. Previously, Green was director of development for George Mason University's College of Visual and Performing Arts, where she raised private funds and built community fundraising organizations for the College's Center for the Arts, Theater of the First Amendment and four academic arts departments. She has worked with Virginia Opera, The Washington Opera and the John F. Kennedy Center for the Performing Arts. Green is a member of Leadership Greater Washington's Class of 2021, a member of the board of directors of Chelsea School, a member of the board of directors of Education Board Partners, and the former chair of the board of directors for Jubilee JumpStart. Green holds a B.A. in music from Mount Holyoke.
Arleen McGrath Heiss '70
Chair, Volunteer Experience Committee, 2019–2022
Washington, D.C.

Biography
Arleen McGrath Heiss '70 is the owner of Independent Consulting Services, which provides strategic organization development, process redesign and culture transformation with an emphasis on organizations at the National Institutes of Health (NIH). She also has 20 years of senior human resource management and business process consultant with diverse national and international clients from the Fortune 500, non-profit and government organizations. She holds a bachelor's degree from Mount Holyoke College and a Master of Public Administration from American University. She was awarded the Alumnae Medal of Honor by the Mount Holyoke Alumnae Association in 1995 and has served as an alumnae trustee on the Mount Holyoke College Board of Trustees.
Hilary Bland '92
Director-at-Large, 2019–2022
Washington, D.C.

Biography
Hilary J. Bland '92, a seasoned business consultant with expertise in organizational change and strategy consulting, has worked with leaders in Fortune 500 companies in the US and abroad to deliver large scale transformation programs. Bland is currently the head of organizational capability for The Boeing Company. Previously she was with IBM for 14 years, most recently as an associate partner in the Global Talent & Engagement Center of Competence, where she shared IBM thought leadership and experience, designed solutions and managed program execution for clients worldwide. She holds a bachelor's degree from Mount Holyoke College and a master's degree in organizational psychology from Teachers College, Columbia University, in New York. Prior to joining IBM, Bland was an assistant director with Ernst & Young's Center for People Process Innovation and a human resources business partner with Simon & Schuster.
Brittany Lambert '16
Recent Alumnae Representative, 2020–2023
Charlestown, MA
Mary V. Hughes '74
Alum Trustee, 2021–2022
Brooklyn, NY

Biography
Mary V. Hughes '74 is a political strategist and co-founder of Hughes & Company, previously Staton Hughes, a political strategy and communications firm. She is the architect of close the gap CA, a campaign to recruit progressive women to run for the California Legislature and of The 2012 Project, a nonpartisan effort to recruit private sector women to run for public office. Hughes has advised candidates for president, Congress, state and legislative office and served as executive director of the California Democratic Party. Her work contributed to several historic "firsts" for women: the first woman to lead her party in Congress, the first woman superintendent of California schools and the first out lesbian judge elected in the nation.
Her writing on American politics has appeared in the Los Angeles Times, The San Francisco Chronicle and The Huffington Post. She is a contributor to the Governors Guidebook series "Keys to the Governor's Office" and "Win the Right Way," collected essays on political strategy. The Huffington Post included her on its list of the Fifty Women who Made the 2012 Elections. She has been named Woman of the Year by EMERGE California and by California Women Lead. Women's eNews honored her as one of their 21 leaders for the 21st Century. Hughes currently serves on the Advisory Board of the Butler Koshland Fellowships and as a program advisor to the Hellman Collaborative Change Initiative. Hughes is a graduate of the University of Virginia School of Law and Mount Holyoke College. She lives with her husband in Palo Alto, California.
Kira Hudson Banks '00
Alum Trustee-Elect, 2021–2022
St. Louis, MO
Biography
Kira Hudson Banks '00 has been working to support individuals and groups to understand themselves, others and systems of oppression for more than 20 years. She co-founded the Institute for Healing Justice and Equity at Saint Louis University, where she is an associate professor in the Department of Psychology. Her research examines the experience of discrimination, its impact on mental health and intergroup relations. She has published more than two dozen research articles and contributed to popular media outlets such as The Harvard Business Review and The Atlantic. Her thinking has helped frame racial equity work across the country and industries, from finance to entertainment. She received her B.A. from Mount Holyoke College (magna cum laude, Phi Beta Kappa), and her M.A. and Ph.D. from the University of Michigan.
Rachel Happe McEnroe '93
Chair, Communications Committee, 2020–2023
Andover, MA

Biography
Rachel Happe McEnroe '93 works at the intersection of strategy, technology, governance, leadership and communications. She co-founded The Community Roundtable in 2009 to support organizational transformation efforts by investing in community, collaboration, and engagement strategies. McEnroe has published groundbreaking research demonstrating the generative business model of community approaches. Her clients have included AMEX, City Year, AAAS, EA, the Canadian Medical Association, and the World Bank Group. They benefit from McEnroe's ability to make sense of abstract trends and her ability to see the implications of strategic, technical and operational decisions on people and processes.
McEnroe has more than 25 years of experience working with emerging technologies, including enterprise social networking, eCommerce, and enterprise software applications. She has served as a product executive at Mzinga, Bitpass, & IDe, and as IDC's first industry analyst covering social technologies. She started her business career as a business analyst at PRTM, now part of PWC.