In 2021 we welcome back classes ending in 6s and 1s, plus 2019!
Reunion I
Reunion I: May 21-23, 2021 – Classes of 2019, 2011, 2001, 1996, 1981, 1971
Reunion II
Reunion II: May 28-30, 2021 – Classes of 2016, 2006, 1991, 1986, 1976, 1966, 1961
We are also excited to announce that the Alumnae Association has made some changes to the overall costs of Reunion after listening to feedback from alums over the past few years. In addition to lowering registration fees for all reunion classes, there are also Saturday packages to choose from, helping to make Reunion more accessible for everyone.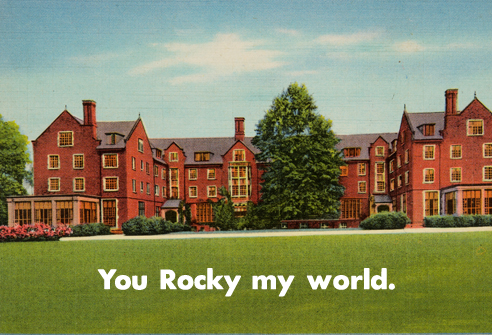 Send a Fun eCard!
Encourage your friends to come back to campus for Reunion 2020 by sending them an ecard with your own message!
---
Athletics Reunion
In a new initiative to reunite teammates and connect teams across generations, Mount Holyoke College's Department of Physical Education and Athletics and the Alumnae Association are hosting equestrian, rowing and swimming and diving sport reunions as part of Reunion II in 2021. The weekend will include the 2020 Athletics Hall of Fame Induction Ceremony and Reception. Learn more.