In 2021 we will celebrate classes ending in 1s and 6s, plus 2019!
Virtual Reunion Weekend May 21-22, 2021
2019 – 2nd year 2016 – 5th year 2011 – 10th year 2006 – 15th year 2001 – 20th year 1996 – 25th year 1991 – 30th year 1986 – 35th year 1981 – 40th year 1976 – 45th year 1971 – 50th year 1966 – 55th year 1961 – 60th year 1956 – 65th year 1951 – 70th year 1946 – 75th year
As I write this to you from my home office, I am acutely aware that at this time in a normal year, those of you in reunion classes would already be well on your way to making plans to return to our beautiful campus. This year, nothing is normal. And with Reunion fast approaching, I am writing with an update on our plans for 2021.
We have made the difficult decision to hold Reunion 2021 virtually. We came to this decision after thoughtful discussion with the College, and closely following current — and anticipated — state and local restrictions.
Reunion 2021 will be held over the weekend of May 21-22, with all alums from the classes ending in 1s and 6s as well as the class of 2019 invited to participate. Celebrating Reunion over one weekend will allow us to focus on making a virtual Reunion a successful and engaging experience for all and will also allow alums who would not have been able to attend in person to join the celebration.
In the coming months you will receive more information from your class reunion committee about what is being planned for your Reunion. We will also update the Reunion website as we solidify plans and details.
We all look forward to a moment when we can celebrate in person the many achievements of our alums, as well as come together to renew friendships and to share memories and life experiences.
Maria

Mossaides

'73, P'04

President, Alumnae Association of Mount Holyoke College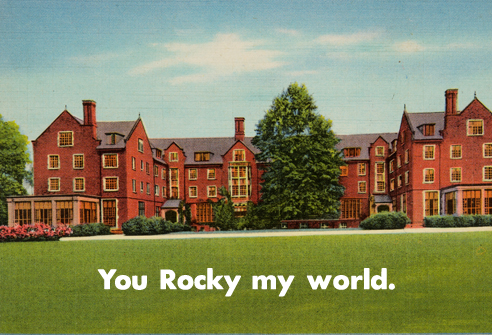 Send a Fun eCard!
Encourage your friends to participate in Reunion 2021 by sending them an ecard with your own message!
---