Alan Tien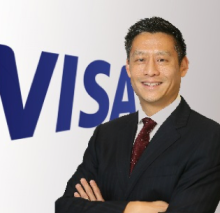 Alan Tien is vice president of innovation and strategic partnerships at Asia Pacific for Visa, Inc., based in Singapore. In this capacity, he leads development and execution of Visa's innovation strategies and strategic partnerships throughout the Asian-Pacific region. Tien has extensive experience with online systems, including ecommerce, online payments, product management, and strategy.
Prior to joining Visa, Tien worked for PayPal for eleven years, where he held various executive positions in the US, China, and Singapore, including general manager of PayPal China for five years, leading the cross border trade business and overseeing the development and implementation of PayPal's domestic China product, Beibao.
Earlier in his career, Tien worked for several Silicon Valley-based consulting companies, including Accenture and startups such as an early SaaS company, Jamcracker.
Tien earned his BA in electrical engineering from Stanford University.
February 4, 2016