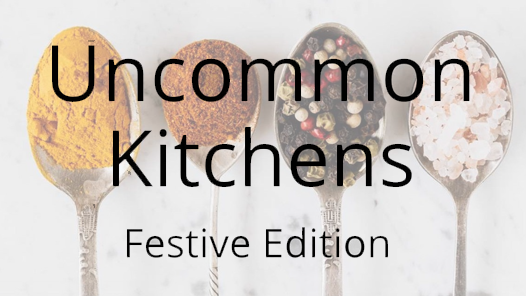 Mount Holyoke European Alumnae Council (MHEAC)
****NEW COOKBOOK****
Uncommon Kitchens- Festive Edition is an exciting new cookbook that collects celebratory and festive recipes submitted by alums and students from 15 countries in Europe, Asia, and North America. From traditional family dishes to extravagant culinary adventures and creative interpretations of old classics, this new cookbook offers a unique and wonderful way to celebrate our global network and to enrich our Uncommon Kitchens collection.
The book, published by the European Alumnae Council, is available via Amazon.com (US delivery), in Europe via the Amazon stores in France, Germany, Italy, Spain, and the United Kingdom and in Japan and Canada.
Proceeds from the sales of the book will support the Mount Holyoke European Alumnae Council "Graduating Senior Award" fund.
You can order printed copies of Uncommon Kitchens – Festive Edition using these links:
US: https://www.amazon.com/dp/B09DJGQZRL/
Germany https://www.amazon.de/dp/B09DJGQZRL/
UK https://www.amazon.co.uk/dp/B09DJGQZRL/
Italy: https://www.amazon.it/dp/B09DJGQZRL/
Spain: https://www.amazon.es/dp/B09DJGQZRL/
France: https://www.amazon.fr/dp/B09DJGQZRL/
Japan: https://www.amazon.co.jp/dp/B09DJGQZRL/
Canada: https://www.amazon.ca/dp/ B09DJGQZRL/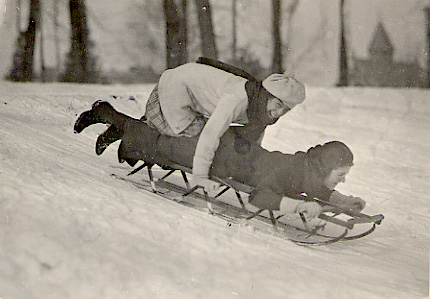 Lyon's Pride
Holiday cards
Mount Holyoke Lyon's Pride has commissioned these greeting cards to help raise money for the Lyon's Legacy Fund (formerly known as Jolene Fund). In the photos, the women are Mount Holyoke students from the 1920s, sledding on Prospect Hill (left), and gathering for the annual Laurel Parade at graduation weekend (right). The cards are blank inside, and perfect for sending holiday greetings to your family and friends. You may buy 10 of one design, or split your order and get five of each design.
Please help a great cause and buy some! Email Lyon's Pride President Donna Albino '83 to arrange a sale.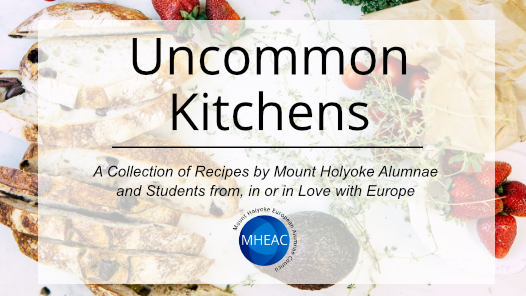 Mount Holyoke European Alumnae Council (MHEAC)
Uncommon Kitchens is a fantastic cookbook that gathers 86 recipes and fascinating backstories by Mount Holyoke alumnae from, in or in love with Europe.
From comforting breakfast specials to delectable desserts, this cookbook offers an array of amazing recipes from all over the world that will keep you busy and happy in the kitchen in these dark winter months.
The book, published by the European Alumnae Council, is available via Amazon.com (US delivery) and in Europe via the Amazon stores in France, Germany, Italy, Spain, and the United Kingdom.
Proceeds from the sales of the book will support the Mount Holyoke European Alumnae Council "Graduating Senior Award" fund.
You can order Uncommon Kitchens using these links:
US: https://www.amazon.com/dp/B08NTJ8N42
Germany: https://www.amazon.de/dp/B08NTJ8N42
UK: https://www.amazon.co.uk/dp/B08NTJ8N42
Italy: https://www.amazon.it/dp/B08NTJ8N42
Spain: https://www.amazon.es/dp/B08NTJ8N42
France: https://www.amazon.fr/dp/B08NTJ8N42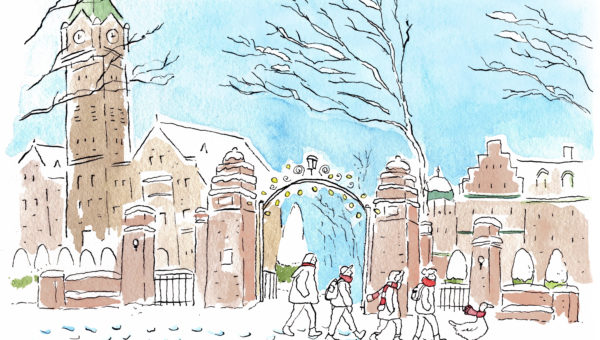 Class of 2018
The 2018 board recently had some original artist prints custom-designed by local artist Marina Li and we are so excited to be sharing the first with the larger MHC community!
This Limited Edition Winter Print is $30 (shipping included). We think it makes a wonderful holiday gift… mind you, we are biased!
There are also deals in our store if you buy two or three prints.
We will be selling for the month of December. You can order with PayPal or Venmo at https://www.mhc2018.com/store/
For alternative payment methods, please contact blomq22e@mtholyoke.edu.