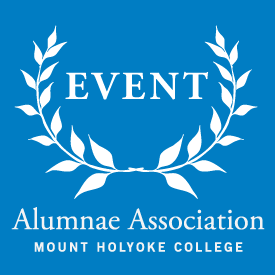 Club of Hartford Evening at Theater Works (Hartford, CT)
November 3, 2015 @ 7:30 pm
$45
Alumnae and their guests are invited to see Third, the last play by Wendy Wasserstein '71. Kate Levy, winner of the 2014 CT Critics Circle Award for outstanding actress, will play Dr. Laurie Jameson, a feminist college professor who accuses a student, Woodson Bull, III (called "Third") of plagiarism.
Our special group rate of $45 includes reserved seating for the 7:30 p.m. performance, a reception from 6:00 p.m.–7:15 p.m with finger food and an open bar, and parking in a lot directly behind the theater. You're also invited to stay for "Talk Back Tuesday," an insightful post-show discussion with members of the cast.
To reserve your seat(s), call the Theater Works box office at 860-527-7838, Monday through Friday, 10:00 a.m.–5 p.m., and mention that you're part of the Mount Holyoke group on November 3. Theater Works doesn't issue paper tickets; you just give your name at the door. If you're a recent graduate from the Classes of 2011-15, the Mount Holyoke Alumnae Club of Hartford will reimburse you $15 on the evening of the performance. The club is handling this discounted price, so please don't ask the Theater Works box office for a discounted seat.