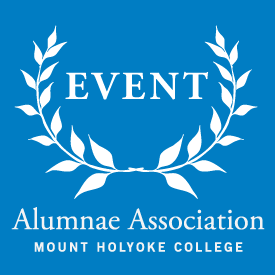 Club of Bridgeport Annual Fundraising Dinner (Easton, CT)
The Mount Holyoke Club of Bridgeport cordially invites you to our Annual Fundraising Dinner, featuring speaker Vincent Ferraro, professor of politics at Mount Holyoke College.
DATE: Saturday, April 2
TIME: 6:30 p.m.
PLACE: Home of Nan Haley Redmond '77
ADMISSION: $25/person, $20 with food contribution.
For location details and to RSVP, contact Nan Haley Redmond '77
Please join us for this always fun and entertaining evening!