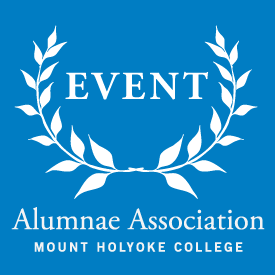 Club of the Peninsula Mary Lyon Tea Sampling (Los Altos, CA)
February 19, 2017 @ 1:00 pm

-

4:00 pm
As some of you may remember Mary Lyon was born on February 28, 1797, and it is our tradition to recognize her birth with tea. We have decided this year, rather then have a formal tea, we would do a tea sampling and ask everyone to bring their own favorite tea and tea snacks to share.
Anne Raphael '62 has not only volunteered her house but also many tea pots, tea balls, etc., so we can brew several types from Jasmine Dragon Pearl to Earl grey or whatever exotic blend you can find. If you don't have a special tea treat, Anne suggests trying out some lowered calorie goodies from Alice Medrich's book, Chocolate and the Art of Low-Fat Desserts. Anne says that she has some wonderful tea loaves and tortes, biscotti, and meringues, which can be enjoyed without the usual guilt trip. It will be "gracious living" without the dress code requirements of skirts, girdles, nylons, and polished heels that MHC expected before 1960. No fancy hats or gloves needed either.
Please RSVP to Katheryn Curi and think about carpooling.