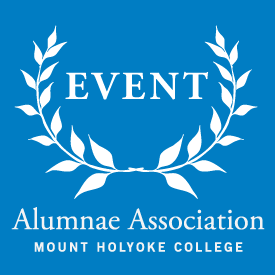 Five Colleges Book Sale (New Hampshire)
April 19, 2014 @ 9:00 am

-

April 20, 2014 @ 4:00 pm
April 19 and 20 mark the fifty-third Five Colleges Book Sale in Lebanon, NH. The purpose of this sale is to raise money for scholarships for NH and VT students at Mount Holyoke, Simmons, Smith, Wellesley, and Vassar. Last year, we donated $10,000 to each college.
We invite you to be a part of this fun and profitable venture. All books (usually 30,000 to 40,000 volumes) are donated and need sorting into categories, pricing, and packing. If you'd like to donate books, please send (or bring) them to Whitman Communications Building, 10 Water Street, Lebanon, NH 03766 by March 30. For directions to the sorting site, please click here.
Volunteers (like yourself) work at the site and at the actual sale. The site is open every day (except Sunday) from 9 a.m.–4:30 p.m., and Wednesday until 7 p.m. We hope to attract those who are employed to join us Wednesday evening or Saturday.
Mount Holyoke will be hosting the sorting site on Saturday, April 12. If you can come then, even for a couple of hours, it would be a plus for Mount Holyoke. We also hope to make this an occasion to reconnect with fellow alumnae and enjoy some fun. I'll bring a coffee cake. Other donations of goodies are welcome. You are welcome to come any time and stay for as long as you like on MHC day or any other time. How-to-do-it instructions are provided.
We welcome donations of books, manuscripts, prints, maps, memorabilia, CDs, DVDs, videotapes, and audio books. Donations are tax deductible and receipts for them are available at the donation site. We do NOT accept or sell textbooks, encyclopedias, Reader's Digest condensed books, Harlequin romances, ex-library books, magazines, vinyl records, or audio cassette tapes (with the exception of audio books). We also cannot accept or sell home recordings made on videotape, CD, or cassette.
The sale will be at Lebanon High School on Saturday, April 19 from 9 a.m–5 p.m. and on Sunday, April 20 from 10 a.m.–4 p.m. (ALL items are half price on Sunday.) Your help is needed at the sale too; cashiering, shelving books, floating for general assistance, and security. If you could do a two-hour shift or more, please let us know. The whole process is a marvelous enterprise, from the obvious goal of raising money, to the less obvious (but important) benefits of socializing with fine people and the opportunity to purchase good used books at reasonable prices.
Please visit our website www.five-collegesbooksale.org (note the hyphen) for further information, updates, and, just before the sale, lists of exceptional books to be sold. You may also email Martha Doolittle (mdoolittle@alumnae.mtholyoke.edu).