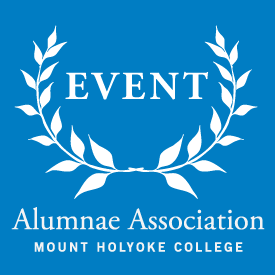 Mary Lyon Dinner (Avon, CT)
Join the MHC Club of Hartford for their annual Mary Lyon dinner and a presentation by Joan Cocks, professor of politics.
Having joined MHC as a political theorist in 1975, Joan Cocks has not only influenced numerous students, but also how they are educated at Mount Holyoke instituting interdisciplinary courses across disciplines. She is particularly interested in the ways that people understand (and fight over) such essentially contested concepts as freedom, power, justice, property, community, and individuality. Over the course of her career, she has focused on the role of ideas in the political struggles of women, ethnic minorities, colonized cultures, and other politically marginalized groups, often looking at those struggles through the eyes of insightful political thinkers. She has won the faculty prize for teaching as well as represented the college as president of the MHC chapter of American Association of University Professors.
$35 per person, only $30 for members of the classes of 2009–2013.
RSVP by June 20, 2014, to Carrie Field. Please send a check to Carrie Field and indicate meal choice on check (chicken, fish, or veg). For questions, email Carrie.
If you are available to drive an alum to this event, email Annmarie Merritt. We appreciate your help.