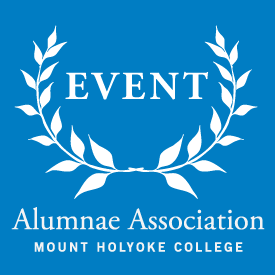 Winter Meeting (Ann Arbor)
This is the kickoff event for the Women's History Month Kickoff at Eastern Michigan University. Mary-Elizabeth Murphy '04 is chairing Women's History Month at Eastern. She reports that the EMU planners are delighted that this event will be our winter meeting.
In preparation for the evening, you are encouraged to read the inspiring book, Half the Sky: Turning Oppression Into Opportunity for Women Worldwide, by Nicholas D. Kristof and Sheryl WuDunn. This book was the common read for all entering Mount Holyoke students a few years ago.
Both the film and the book feature uplifting stories of courageous women who have fought against gender inequality in their countries.
Please RSVP if you can attend, to: Elizabeth Stone '75, President, MHC Club of Ann Arbor
Email: elizabethmstone@hotmail.com
Phone: 734-663-7545