More Books: Fall 2014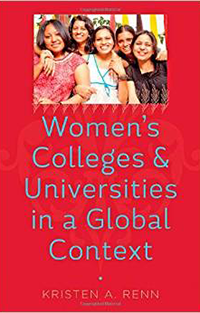 Women's Colleges & Universities in Global Context
Based on Kristen Renn's on-site study of thirteen women's colleges and universities in ten different countries—Australia, Canada, China, India, Italy, Japan, Kenya, South Korea, the United Arab Emirates, and the United Kingdom—this timely and provocative volume combines interviews of campus leaders, faculty, and students with extensive online and archival research. Renn provides an overview of each country's political, economic, and educational situation, then explores the theoretical and practical themes she uncovers in their educational institutions for women. In the end, this volume addresses not only the role of women's colleges in their own countries but also what these institutions can teach us that would benefit higher education worldwide.
Kristen Renn '86 is a professor of higher, adult, and lifelong education at Michigan State University as well as associate dean of Undergraduate Studies. She is the author of Mixed Race Students in College: The Ecology of Race, Identity, and Community on Campus and the coauthor of College Students in the United States: Characteristics, Experiences, and Outcomes.
---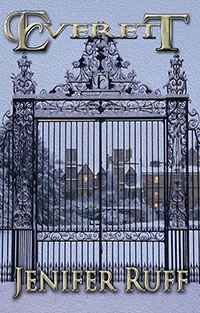 Everett
This psychological suspense novel takes place at prestigious Everett College, where perfection has a dark side. Brilliant and beautiful, Brooke is determined to graduate number one in her class, get accepted at a top medical school, and become a surgeon. Everything is going according to plan, although she's not sure what to do about Ethan, an attractive man who would like to be more than friends. Her classmates and professors are captivated by her achievements and her outward appearance, with the exception of one student. Only Jessica, a wealthy socialite, senses that Brooke might not be all that she appears. But Jessica has her own problems, fueled by too many prescription pills, energy drinks, and a huge case of snobbery. She's too busy looking down her nose when she should be watching her back. During a historic New England blizzard, Brooke's carefully laid plans are inadvertently threatened. Her sinister past is revealed, and nothing is off limits when it comes to achieving her goals.
Jenifer Ruff '92 is a graduate of Mount Holyoke College and Yale University and a former management consultant with PricewaterhouseCoopers. This is her debut novel and the first in a series. She lives in Charlotte, North Carolina, with her husband and three sons.
---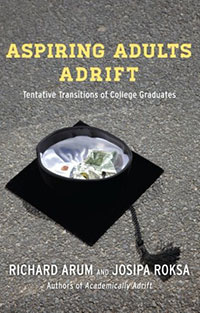 Aspiring Adults Adrift: Tentative Transitions of College Graduates
Built on interviews and detailed surveys of almost 1,000 recent college graduates from a diverse range of colleges and universities, Aspiring Adults Adrift reveals a generation facing a difficult transition to adulthood. Recent graduates report trouble finding decent jobs and developing stable romantic relationships, as well as assuming civic and financial responsibility—yet at the same time, they remain surprisingly hopeful and upbeat about their prospects. Analyzing these findings in light of students' performance on standardized tests of general collegiate skills, selectivity of institutions attended, and choice of major, Arum and Roksa not only map out the current state of a generation too often adrift, but enable us to examine the relationship between college experiences and tentative transitions to adulthood.
Josipa Roksa '00 is associate professor of sociology and education and associate director of the Center for Advanced Study of Teaching and Learning in Higher Education at the University of Virginia.
---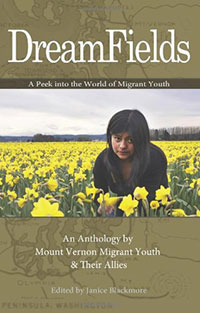 DreamFields: A Peek into the World of Migrant Youth
A dynamic group of migrant youth in Mount Vernon, Washington, want you to understand what it feels like to walk in their shoes—shoes caked in mud from the fields, shoes scrubbed daily so they will last, shoes grown too tight, shoes carrying them from place to place. They have decided to open their lives to you in a way that they have never done before.
For the last six years, Janice Blackmore '94 has worked closely with middle and high school migrant students in Mount Vernon, Washington. Prior to her current work, she lived in Oaxaca, Mexico, where she worked with young women from impoverished indigenous communities who were living in the city in order to continue their schooling. She currently lives in Seattle, Washington, with her husband and daughter.
---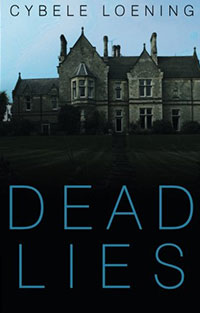 Dead Lies
Former NYPD cop Anna Valentine just landed her first homicide case—the grisly double murder of a wealthy young couple. But it couldn't have come at a worse time. Recovering from recent personal tragedies, the young police officer just moved with her traumatized child to the suburbs where she hoped to pursue a quiet life and heal. To complicate matters, although she's sworn off men until she and her son are happy and whole again, Anna feels the pull of attraction to the handsome twin brother of one of the victims, a man who has yet to be crossed off the suspect list. Teaming up with lead detective Jerry Kreeger, a fifty-seven-year-old veteran cop who's lonely, broke, and close to burn out, Anna chases a crafty killer and ultimately exposes a family's shocking secrets that will rock a town.
Cybele Loening '90 is a former magazine editor from New York City who worked for Glamour, McCall's, and Prevention before moving to the country to write full-time. A graduate of Mount Holyoke College and the Radcliffe Publishing Course, she also holds a master's degree in English literature from the University of Chicago. She lives in the Connecticut woods with her husband and two rambunctious cats.
---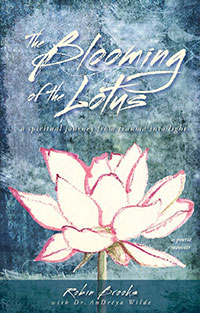 The Blooming of the Lotus: A Spiritual Journey from Trauma Into Light

A resource for trauma survivors, this memoir takes you on Robin Brooks' deeply personal journey of healing. Traveling into her past and exploring the depths of her experiences with brutal incest, violence, and torture, it follows her quest for the uncovering of her authentic self.
Robin Brooks '74 is a published poet and playwright, and her art has traveled nationwide. She received her master's in sculpture at The School of the Museum of Fine Arts in Boston. She is writing a follow-up book to The Blooming of the Lotus, a collection of essays about daily life after healing, called Learning to Live the Lotus.
---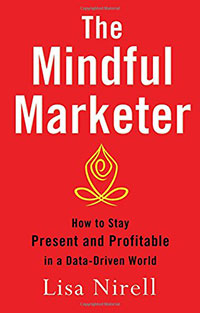 The Mindful Marketer: How to Stay Present and Profitable in a Data-Driven World
The Mindful Marketer responds to the rise of some recent, troubling trends for marketing leaders: big data, ROI pressures, and 24 x 7 customer demands. The Mindful Marketer shows that the pendulum towards technology over-stimulation has swung too far—and it's time to make important decisions without depending solely on data. By applying time-tested, Pan-Asian wisdom, readers will learn practical strategies to gain greater confidence in their evolving roles, build stronger alliances with sales and the C-suite, and align more closely with customers.
Lisa Nirell '83 has helped B2B companies grow customer mindshare and market share since 1983. As a strategic growth expert and keynote speaker, Lisa has worked with hundreds of entrepreneurs, as well as Wells Fargo, Sony, Microsoft, Oppenheimer Funds, and BMC Software. She is an award-winning columnist and expert blogger for Fast Company, and the author of Energize Growth NOW: The Marketing Guide to a Wealthy Company.
---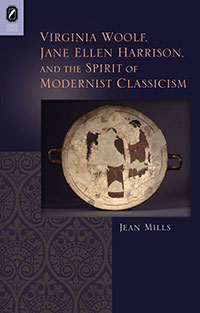 Virginia Woolf, Jane Ellen Harrison, and the Spirit of Modernist Classicism
Virginia Woolf, Jane Ellen Harrison, and the Spirit of Modernist Classicism discovers an intimate connection crucial to Woolf's professional identity and intellectual and artistic development in Harrison's controversial, feminist interpretations of Greek mythology. Mills argues that cross-reading Jane Harrison and Virginia Woolf exposes a distinctive relationship between two women intellectuals, one that does not rehearse the linearity of influence but instead demonstrates the intricacy of intertextuality—an active and transformative use of one body of writing by another writer—that makes of Virginia Woolf's modernism a specifically feminist amplification. This cross-reading reveals a dimension of modernism that has been overlooked or minimized. Mills demonstrates that the questions preoccupying Harrison also resonated with Woolf, who adapted Harrison's ideas to her own intellectual, political, and literary pursuits.
Jean Mills '83 is assistant professor of English at John Jay College of Criminal Justice, CUNY.
---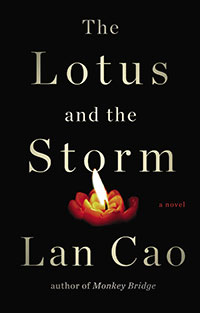 The Lotus and the Storm
Minh is a former South Vietnamese commander of the airborne brigade who left his homeland with his daughter, Mai. During the war, their lives became entwined with those of two Americans: James, a soldier, and Cliff, a military adviser. Forty years later, Minh and his daughter Mai live in a close-knit Vietnamese immigrant community in suburban Virginia. As Mai discovers a series of devastating truths about what really happened to her family during those years, Minh reflects upon his life and the story of love and betrayal that has remained locked in his heart since the fall of Saigon.
Lan Cao '83 is a novelist and a renowned expert in international law, trade, and economic development. She is a professor of law at the Dale E. Fowler School of Law at Chapman University in Orange, California.

---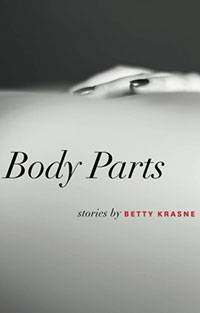 Body Parts: Stories
Set in New England during the 1980s, Krasne's stories follow well-meaning people whose lives suddenly go in unexpected directions when desire and memory take over. Friends, wives, husbands, children, and parents struggle to create a small, safe place of comfort and goodness, but when their bodies lead them astray, the results are touching, surprising, and humorous. Minor characters readers meet in early stories reappear front and center in later stories. As time, place, and events overlap, readers get to know a community, its varied inhabitants, and the lengths to which their wayward passions drive them.
Betty Krasne '55 is the author of poems, articles, and four previous books. For the greater part of her career she was a professor at Mercy College in Westchester, NY. Known as "Dr. K," she was director of the Honors Program and the McNair Scholars Program. She presently lives in northwest Connecticut, at the foothills of the Berkshires.
---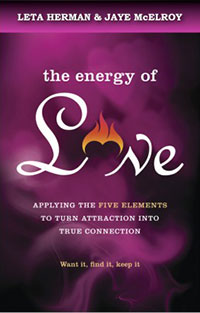 The Energy of Love
The Energy of Love shows you how to use the ancient Chinese wisdom and the Five Elements—Wood, Fire, Earth, Metal and Water—for positive relationships, love, and happiness. Authors Leta Herman and Jaye McElroy explain how to find your energetic gifts, embrace them for better living, and accept your partner's flaws as the strengths they really are. The Energy of Love is a modern guide to better understand yourself, your lover, and the energy of the world around you.
Leta Herman '89 is an author, a Five Elements and Chinese Medicine teacher, and a nationally certified acupressure practitioner. She is also a world explorer who speaks multiple languages and loves life, her family, and a challenging game of Boggle.
---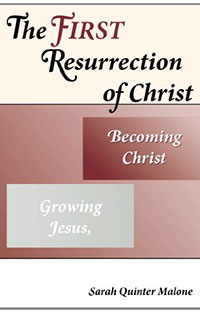 The First Resurrection of Christ: Growing Jesus, Becoming Christ
The First Resurrection of Christ: Growing Jesus, Becoming Christ points to indications in the gospel narrative of Jesus' personal maturation and growth even as an adult, and offers a well-supported, new and original theory on the human life of Jesus, challenging old understandings of his mission and message, and providing to readers new prospects for growth, both personal and societal.
Reverend Sarah Quinter Malone '76 lives in State College, Pennsylvania.
---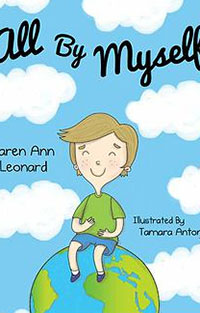 All by Myself
Sometimes we just want to be all by ourselves, and that's okay! This delightful book will introduce you to a boy who not only enjoys spending time by himself, but thrives on it. Honoring his true nature, the little boy in All By Myself intuitively reduces the stimulation in his surroundings. He spends time alone, prefers quiet to noisy and calm to chaos. The differences between introverts and extroverts are surprising but seem rooted in the level of outside stimulation each needs to feel comfortable. All By Myself is an invitation to parents, teachers and especially children to acknowledge our differences and celebrate our true selves.
Karen Leonard '67, resides in the San Francisco Bay area in close proximity to her children and grandchildren. This is her first book.
October 15, 2014