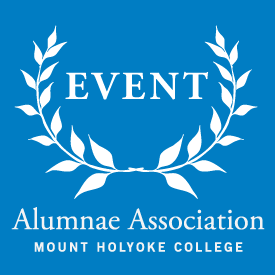 Chicago Cares Serve-a-Thon (Chicago)
We're kicking up and kicking off our service efforts as a club this year by participating in Chicago Cares' annual Serve-a-thon, the single largest day of community service in Chicago. This will be the first time our club has ever been a part of Serve-a-thon, and we're hoping to make it an annual event for alums of all ages and your partners, spouses, and significant others as well as current and incoming MHC students. Everyone's welcome!
The Itinerary:
7:30 A.M. – 8:30 A.M. Check in at Daley Plaza, get your volunteer assignment and fuel up with some coffee and a continental breakfast.
8:30 A.M. Assignment in hand, board the bus for your project site. Get to work!
2:30 P.M. – 3:30 P.M. Wrap up your project and head back to Daley Plaza on the bus.
3:30 P.M. – 5:30 P.M. Worked hard? Time to play hard. We'll celebrate in the plaza with a party featuring food, drink and live music.
The registration cost is $10/person, and the club will cover the cost for dues paying members as well as current and incoming students. In exchange, Chicago Cares provides transportation from Daley Plaza, lunch, a tee-shirt, and overall facilitation of the event.
Email Isabelle Dienstag '12 in order to register.
IMPORTANT: We must register as a group, so don't be tempted to register as an individual on their website otherwise you won't be given the same service project as the rest of the club members.