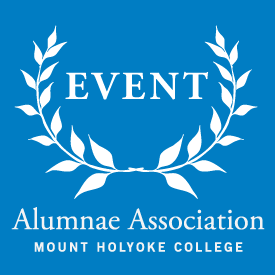 Club of Britain Laurel Lunches (UK)
The MHC Club of Britain will celebrate the momentous Laurel Parade tradition and the induction of a new class of MHC women to the alumnae association with informal lunches in various cities across the UK. Even though we cannot be in South Hadley, we can still capture the Laurel Parade spirit! This annual national event is a great opportunity to get to know other MHC alumnae in your area.
We hope you will join us!
Cambridge
Brown's Brasserie and Bar
23 Trumpington Street CB21QA
12:00 p.m.
Host: Antonina Kruppa '07
London
Brown's Brasserie and Bar
82-84 St. Martin's Lane WC2N 4AG
1:00 p.m.
Host: Chrissy Kleespies '09
Oxford
Branca Restaurant
111 Walton Street OX2 6AJ
12:00 p.m.
Host: Laura Askonas '10
Please RSVP to Laura Askonas by Friday, May 13, 2016 so we know how many people to expect.