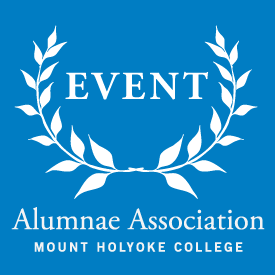 Presidential Webcast 4: Student Life (South Hadley, MA)
The Office of the President, in partnership with the Alumnae Association, is holding a series of webcasts featuring President Lynn Pasquerella '80, staff, and faculty. The mission of these webcasts is to identify and answer questions about the key priorities of the College's strategic plan for 2016-2021.
This webcast will focus on student cohorts and programs, access and inclusion, and understanding who our students are today.
Date: March 6, 2016, at 7:00 p.m. EST
Presenters: Cerri Banks, dean of the college and vice president for student affairs
Gail Berson, vice president for enrollment and dean of admission
Introductions: Marcia Kropf '67, president of the Alumnae Association