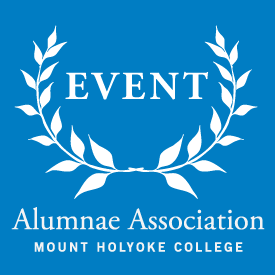 Volunteer Conference
September 18, 2015

-

September 20, 2015
Co-sponsored by the Alumnae Association and The Mount Holyoke Fund, the Volunteer Conference is designed to provide all the information you need to know to be an effective volunteer. This series of workshops brings new class officers together with Mount Holyoke Fund volunteers for both collaborative and break-out sessions.
The essential workshops for Alumnae Association volunteers will be held Saturday through Sunday. Workshops for Mount Holyoke Fund volunteers will take place on Friday afternoon and Saturday.
Questions?
For questions regarding Volunteer Conference programming for Mount Holyoke Fund volunteers, please email Julie Ogg or call 413-538-2056.
For questions regarding New Class Officer programming, please email Janet Glick or call at 413-538-2652.
For questions regarding registration, please email Luisa Tavares or call 413-538-2201.