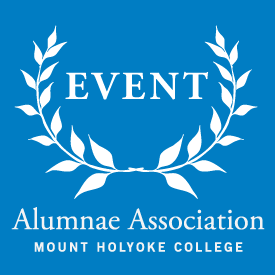 Open forum with Lynn Pasquerella and Shannon Gurek
September 17, 2015 @ 6:30 pm
Please join President Lynn Pasquerella '80 and Shannon Gurek, Vice President of Finance and Administration, in an open forum to help identify priorities for the College's strategic plan for 2016-2020. Alumnae are invited to learn about recommendations from the facilities master planning study, hear an overview of the strategic planning process and contribute your voices to this ongoing conversation.
This event is hosted by the Mount Holyoke Club of NYC, sponsored by the Alumnae Association of Mount Holyoke College and the Office of the President.
Dress: Business attire
Light refreshments, wine, and soft drinks will be served.
Reservations are required, as space is limited. Please RSVP by September 8, 2015 by clicking here.
Note: Please allow extra travel time due to increased traffic as the United Nations will be in session.