Strength in alumnae connections: Powered by Mount Holyoke
At this moment, more than ever, we at the Alumnae Association are focused on filling the gap left with so many of us no longer able to be together physically. As we launch a renewed focus on providing more opportunities for you to engage with each other in a virtual landscape, we hope you will bookmark this page and visit often to participate in any way that fits your life now and offers support to you and your alum classmates and friends. We will be building on our offerings in the coming days and weeks and look forward to "seeing" many of you. We would love to hear from you about any ideas you have about how we can enhance this space or how we can support you. Email us.
Upcoming Events
Four Ways You Can Connect with Mount Holyoke
space
Be Well Beyond the Gates
The Be Well program at Mount Holyoke provides students with resources to support healthy mind, body, community, and life. Sharing the belief that mindfulness in these areas contributes to wellness for individuals and communities, the Alumnae Association is excited to take the initiative "beyond the gates." We look forward to providing opportunities for alumnae to explore and connect around health and wellness.
Past Events
Recordings are available on these event pages.
---
Mount Holyoke Career Communities
We are so proud of the way Mount Holyoke alums support one another and students in all facets of life, particularly in navigating career paths. Here we will highlight opportunities for connection and growth around career, including sharing information about industry-specific events, skill-building resources and virtual connections.
Introducing The Gates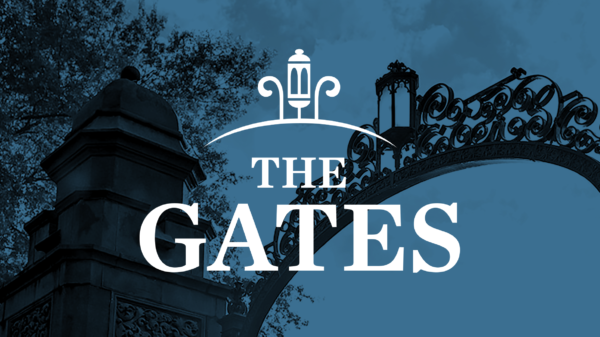 The Gates is an online tool — exclusive to the Mount Holyoke community — that simplifies the way alums, students, faculty and staff can connect and support each other in personal and professional growth. Through The Gates alums can connect around shared interest, offer and receive career advice, post and seek job opportunities, join career and affinity groups and support students in career exploration.
To join and explore, visit thegates.mtholyoke.edu. For questions, email thegates@mtholyoke.edu.
CALL TO ACTION: Virtual Internships for Students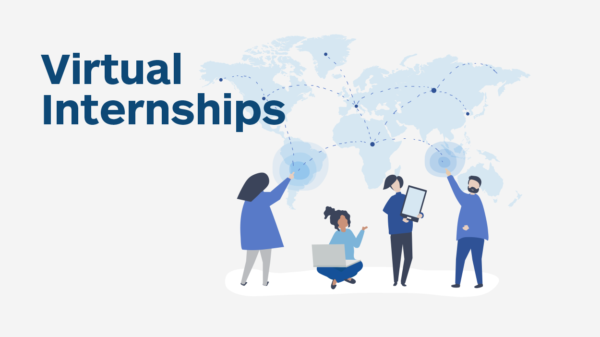 We are deeply grateful for the outpouring of support that has been shown by alums to students throughout the pandemic, and for the many inquires about how alums can help. COVID-19 continues to present challenges for student career exploration, and so we seek your assistance in surfacing new opportunities for them. If you are in a position to take on a student intern (paid or unpaid) or have an open position at your company or organization (including short-term projects and other temporary work roles), will you please share the details so that we may pass along to Mount Holyoke students?
In keeping with current social distancing requirements, our primary interest is in remote work options (an employer guide to offering remote internships can be found here). If you have any questions, please feel free to contact the Career Development Center at recruiting@mtholyoke.edu.
Past Events
Recordings are available on these event pages.
---
Mount Holyoke Forever Shall Be
Honoring our liberal arts roots and community of curious, creative, compassionate, and bold thinkers, the Alumnae Association strives to provide resources and tools for ongoing exploration in a variety of areas. We celebrate a shared love of learning at all phases of life and look forward to rich conversations in conjunction with the events and materials that are provided here.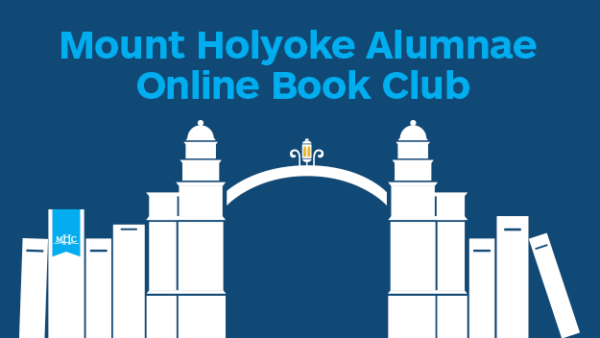 Mount Holyoke Alumnae Online Book Club
Enjoy reading and discussing books with alums from across generations and around the world through the Mount Holyoke Alumnae Online Book Club. Launched last fall, there are more than 800 alums who already are active on this platform. You can sign up for free at any time and join the discussion as each new book is launched.
Past Events
Recordings are available on these event pages.
---
Keep Connected!
It takes all shapes and forms – mini reunions, club events, Facebook groups, and the list goes on! We all know the spirit of "Reunion" at Mount Holyoke extends beyond our beloved spring tradition. Here we will highlight ways to come together and show our MHC pride.

Past Events
Recordings are available on these event pages.