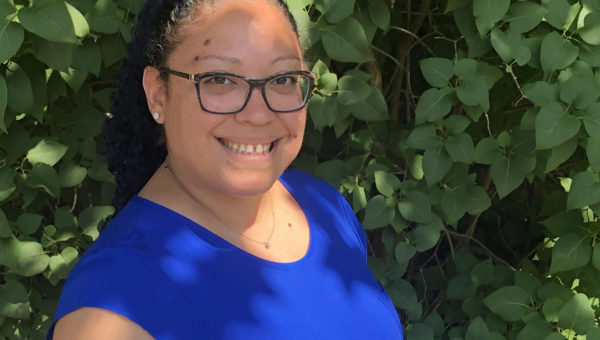 Alumnae Association appoints diversity, equity and inclusion lead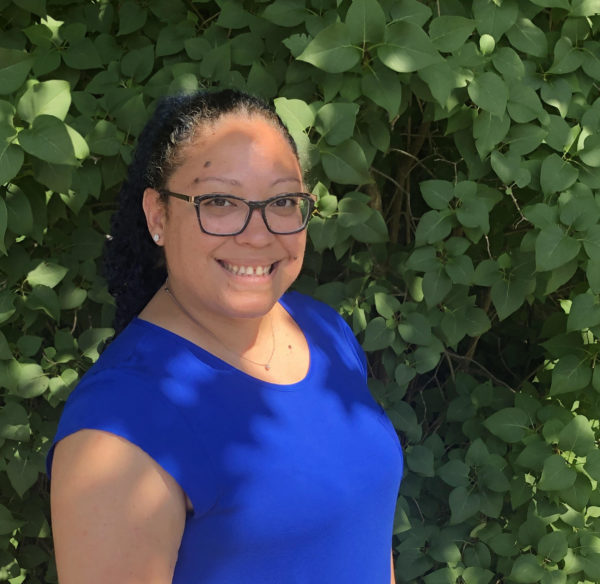 In March, Jonencia Wood, who first joined the Alumnae Association in 2015, was named director of alum inclusion, expanding her role to be the diversity, equity and inclusion liaison to the Alumnae Association. In this work, Wood, who is also director of events for the Association, will create programs that nurture, develop and support a range of groups, including underrepresented communities in addition to the traditional classes and geographic clubs. Offering a broader range of opportunities for alums works toward the the Alumnae Association's strategic goal of providing a foundation for a welcoming and inclusive community dedicated to mutual respect and the flourishing of all alums.
"I was thrilled to hear that the Alumnae Association moved so quickly to identify Jonencia as an important resource for diversity, equity and inclusion," said Kijua Sanders-McMurtry, vice president for equity and inclusion and chief diversity officer at the College. "Jonencia is conscientious, thoughtful and intentional around DEI work, having served the College as the co-chair of the Multi-cultural College Life Committee, the DEI Steering Committee. Her demonstrated commitment to diversity has been invaluable to all of us. Her official role will now allow the Alumnae Association to have a strategic vision for the powerful work of diversity, equity and inclusion."
Originally from Fajardo, Puerto Rico, Wood has been focused on diversity, equity and inclusion since she was a teen in Lawrence, Massachusetts, working with community organizers focused on youth development in underrepresented communities. Through this work, she understood very early on that the community she belonged to would require change makers in order to create space at the table for people who experienced inequality in all of its forms.
During the past five years, Wood has served on several College committees and working groups, including as co-chair of the Multicultural Community & College Life Committee in 2017 and as a key member of the 2016 Diversity, Equity, and Inclusion Steering Committee created by President Sonya Stephens 2016. She has also been a part of advancing initiatives within Alumnae Relations, working collaboratively to implement the BOOM!: Community Day events since 2017. Her previous professional experience includes developing award-winning employee resource programs, and she has served on city-wide initiatives raising awareness for DEI efforts in Springfield and Holyoke, Massachusetts.
Learn more about DEI at Mount Holyoke, including upcoming programming and resources.
—By Jennifer Grow '94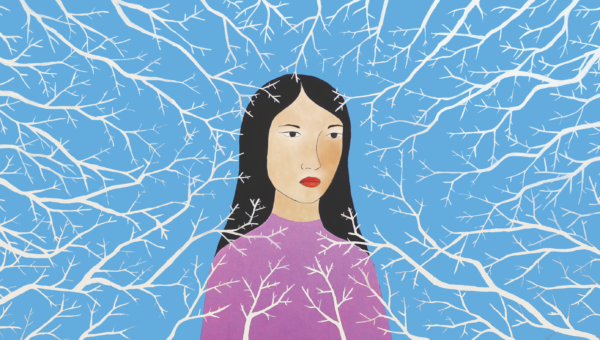 My Voice: Aysha Baqir '95 on #MeToo and the Asian Woman
"My cook."
"Mine too."
"It was my tutor."
"I never told anyone."
My throat tightened as I gazed at the circle of motionless figures seated around the veined marble tabletop. Five minutes ago, my host's black-and-white dining room had resonated with a powerful discussion of "Beyond the Fields" — my novel about Zara, a young village girl who embarks on a harrowing quest for justice for her twin. It's a tale of rape, resilience and reclaiming honor based on the more than 15 years I spent working with village women in South Punjab, Pakistan.
Now the room was silent. Painful. Pounding. Fingers motionless, and platters of samosas, spring rolls and mango sago were suddenly forgotten. But our eyes met. Challenged.
"What was the point in telling anyone," a voice murmured from my right. Heads nodded. Others sighed. In a few minutes, chatter picked up again, although a shade more somber, and a pitch lower.
I pushed the fine bone china plate away. I wasn't prepared for this, but I should have been. According to the World Health Organization (WHO), as I knew from my research for the book, nearly one in every three women worldwide has been physically or sexually abused by their partner or experienced non-partner sexual violence.
Wait. These women weren't only from Pakistan. The back of my neck prickled. I could trace an arc from India to Japan. All were expats belonging to many diverse cultures and continents of Asia. They had never spoken out before? Why not?
The thought clawed at me over the following days. Asia was home to such a large percentage of the world's female population. How many of those women had spoken out against rape and sexual abuse during the earlier days of the #MeToo movement? It wouldn't have been easy. In many Asian communities, I knew, patriarchal laws and norms prioritized family honor over individual wellbeing and viewed rape as a violation of morality rather than a crime. Why would a survivor risk speaking out or joining the movement if she feared being blamed and shamed by her own family and community?
And if a girl or woman did rebel against her family to demand support, action or justice, how would she do it and what would she gain? Millions of girls and women across Asia still lack access to a phone, the Internet and the know-how to set up social media accounts. More importantly, if a survivor did join the movement, would she get the justice she deserved? I knew of few Asian women who had joined social media to report rape or sexual harassment who had gotten justice, and then only after a long and painful public struggle.
The majority of girls and women were instead struck with barbs.
"Did anyone see you struggle?"
"Why were you out alone? Why were you out so late?"
"Think of your children. Do you want to dishonor the family name and send their father to jail?"
"He is your husband. You must obey him and do as he says."
Weeks have passed since that evening, and as "Beyond the Fields" continues its journey across the world, Zara's quest for justice will tug and jab at long-hidden memories and pull at readers to question how much has really changed for girls and women across cultures and continents despite the #MeToo aftermath.
What I know for certain now is that nothing will change if we don't continue to talk to each other. We must challenge the unjust mindsets and keep talking — and reading and writing — until we create the change we owe to girls and women across the world.
---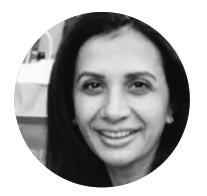 Aysha Baqir '95 is the founder of Kaarvan Crafts Foundation, a Pakistan-based pioneering economic development nonprofit focused on poverty alleviation through the provision of business development and market-focused trainings for girls and women. She is working on her second novel. Learn more at ayshabaqir.com.
This article appeared in the fall 2019 issue of the Alumnae Quarterly.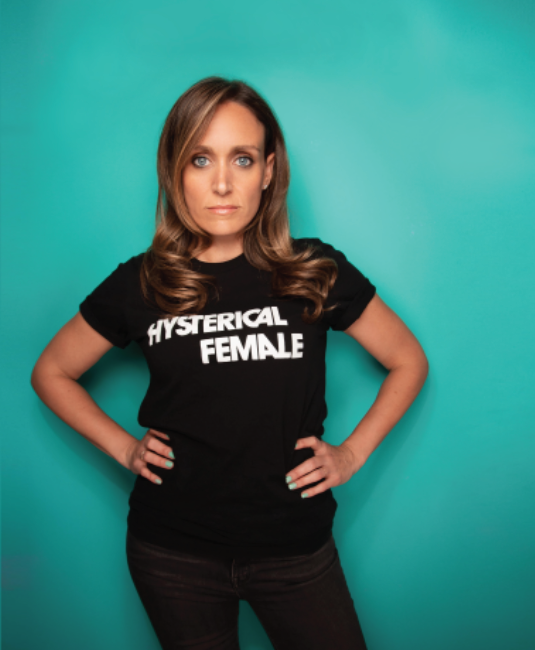 Comedian Jessica Inserra '98 on her return to the stage
"Can you imagine the masochism involved in being like, 'Okay, I am going to get up there and expose my soul, try to make you people laugh,' with the distinct risk that they won't?" says comedian Jessica Inserra '98, who faces this question sometimes on a nightly basis before taking the stage in front of an audience who may or may not be there to see her, specifically.
"Comedy is kind of the great equalizer," says Inserra. In playing a number of venues, she has met both newbies and performers with far more experience and success. Comedians Jim Gaffigan and Bill Burr dropped in on one of her shows during the summer, and over the past year she has met others backstage, including Andrew Dice Clay.
Almost everything about the work of performing stand-up has the risk of putting the comedian in a position of feeling vulnerable and alone. Some nights are harder than others, and the audience response isn't what's hoped for. But, Inserra lives for that moment when she's truly connecting with the audience.
"You know when it happens," she says. "It's amazing when you know you've achieved those moments when you were not in your head while you're delivering the line. You're not listening to yourself and judging yourself. You're really just performing for the audience, with the audience, connecting with them. Something about that moment frees up your instrument. You're just 100% present, 100% connected. There is nothing like that in the world."
In 2005 Inserra moved to Los Angeles to pursue acting but instead was recruited to help set up a fledgling plastic surgery office, where she began as the sole employee and now leads a large team and has the flexibility to give to her creative passion. After taking off more than 10 years from the stage, she says, "I missed performing."
"Comedy is not a team sport. … It's you and your material. You sink or swim on your own on the stage."
About a year ago, with the encouragement of a friend, Inserra auditioned to take a comedy class with comedian and teacher Gerry Katzman. After writing jokes as a form of an audition and sending them to Katzman, Inserra then had a phone interview with him. "He puts you through the paces to get into this class," she says. "I think he wants to weed out the people who are not really serious. … It is not for the faint of heart."
Week after week, Inserra attended the four-and-a-half-hour-long class, writing jokes in the days leading up to the classes and practicing the material in front of the other students. "I probably almost quit the class every week for two and a half months. I would go to the class and sit outside in my car and think, 'What am I doing? I can't do this. This is crazy. Nobody wants to hear what some aging lesbian's point of view is.'"
But she persisted, and the class culminated in a comedy showcase. The host, who produces a regular show at The Comedy Store, a comedy club in West Hollywood, liked her work and invited her to perform. "As they say," Inserra says, "the rest is history. That was my first opportunity, and I have continued."
Her schedule has gotten exponentially busier with festivals, shows and out-of-town gigs. In July Inserra happened to be in NYC for a series of shows when NBC's nationwide stand-up talent search auditions were taking place. She attended the open call, was asked to return and made the semifinals, where she was scouted by a top agency.
Inserra credits women, people of color and LGBTQ people working in comedy for paving the way to a more accepting atmosphere on the comedy circuit. "I wholly embrace … being a woman over 40, being a gay woman. Things that used to be a disadvantage are now considered an advantage. You'd be foolish in my opinion not to exploit what makes you uniquely you."
Learn more about Inserra, including upcoming shows, on Instagram
@jessinserra or at prettygay.net.
—By Jessica Riel
This article appeared as "Riding the Laughter" in the fall 2019 issue of the Alumnae Quarterly.
---
Are you an artist?
Email your submission to us at quarterly@mtholyoke.edu.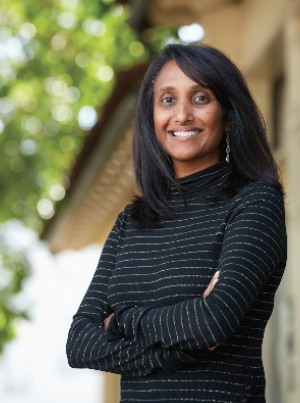 Ten Minutes With: Sowmya Subramanian '96
Sowmya Subramanian '96 is senior director of engineering at Google, where she is currently leading engineering in Google Search to help grow the open web ecosystem to continue to meet the information needs of users. She was instrumental in the development of several YouTube products, including YouTube Live, YouTube Kids and YouTube Music, as well as in the transformation of YouTube from an exclusively ad-based site to the addition of YouTube Premiere. Subramanian is committed to empowering women and girls in technology. She co-leads the Google North America group Women@; serves on the advisory boards of PBS Kids and iTVS Women & Girls Lead Global; and has given several talks about empowering women through technology, including at Mount Holyoke in March 2019
On mentoring:
I see women in technology wondering why they're asking questions no one else in the room is asking, and they start telling themselves a story that this is not the right way to think or not the norm of how to behave, or that they are not technical enough. That's just not OK. If you have potential and talent, no matter who you are, you should be able to use it and do good things. You should be able to own it.
My priority with women in technology is about influencing products and making technology more accessible to everyone.
On modeling "owning it":
After graduate school at the University of Wisconsin, Madison, I became an engineer at Oracle in the core database team — one of the top database companies at that time. Within my first year I realized that a lot of my ideas would take too long to be seen by the end user, and my motivation for being in technology was to solve user problems. So I moved from database development to a small team responsible for building apps and web experiences, which grew to become the platform for all Oracle customer relationship management. My technical background combined with my ability to see the bigger picture and how to apply it to meet user needs allowed me to build products that resonated with people and inspired others to work on them. Soon enough I was working in management positions.
Similarly, at Google, I kickstarted an initiative, "Bridging the Gender Gap," to help us look critically at our products, algorithms, designs and marketing to identify any gaps and figure out how to bridge them. This forced us to look at the same problems and products we'd been looking at before, but from a different angle, which helped us with innovation. Very quickly we realized this is not about gender, and pivoted to "Inclusive Design." It was eye-opening for me to see that a lot of our products have more opportunity to be designed to be inclusive. I could map why something would matter for the user, or how to alter it to solve the user's problems. I understood where the actual gaps and needs were and how technology could innovate to help fill those gaps.
On innovative thinking:
When I joined Google, I went to some marketing studies to understand user needs, which surprised the marketing team because they'd never had an engineer be so collaborative with them.
I started seeing that people love the videos on the YouTube Kids platform, but in speaking to some families, we saw an opportunity to build out more specialized experiences that are more accessible to everyone. I looked at it from the consumer point of view — if I'm a kid, how do I engage with YouTube? When content creators see that users are engaging more deeply, they are going to be able to innovate in a different way, too. It allows for the building of an ecosystem that benefits the creators and the consumers.
—Interview by Julia Munemo
This article appeared as "Seeing the Bigger Picture" in the fall 2019 issue of the Alumnae Quarterly.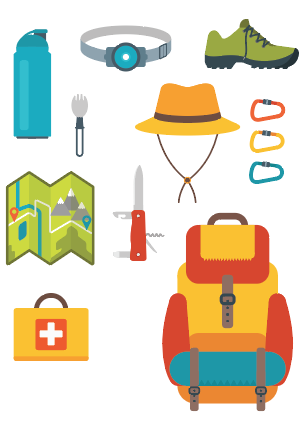 Hiking Maven: Nika Meyers '11 on reaching great heights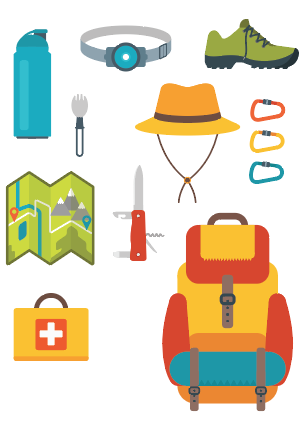 Ever since I was a young child I have enjoyed spending time outside no matter where I am. After college I discovered thru-hiking — hiking a trail from start to finish — and the experience changed me, my values and how I relate to people and my surroundings. Hiking helps remind me that I am so very small, can control so very little, yet can dream so big. I am humbled by trails and the trail community, where caring for others and paying it forward is a way of life. I love the simplicity of thru-hiking — carrying everything I need on my back and relying on my body and a little planning to get me to the finish.
As all of us know from climbing Mt. Holyoke on Mountain Day, hiking can be enjoyed by almost anyone. You don't have to plan a several-hundred-mile journey across many weeks. You can start close to home — maybe right from your front door — and find adventure and beauty in your path. Here are some tips for getting started.
Make a plan:
Embrace the curiosity that you are feeling to experience something or someplace new, and go for it! Consider how much time you have, your fitness level, time of year, distance, elevation gain and loss, and needed permits or regulations. Knowing where you're starting from and what you're comfortable taking on are important guiding factors when choosing a route. Many state parks have wheelchair-accessible trails, audio-guided tours, braille trail maps or trails lined by rope railings or other accommodations that can make navigating a trail an activity accessible for many outdoor lovers.
Find a trail:
Orient yourself with the trails and routes near you or near the place you are visiting. Consult maps, trail guides and online resources, or talk to someone at a nearby store where outdoor gear and equipment are sold. Word of mouth can be an incredible hub of knowledge.
Invite a friend:
Hiking alone can be wonderful and very special, but when starting out on a long or challenging hike it can feel overwhelming and intimidating. Find a friend or a community to join to share in the process of gaining confidence and strength while hiking. Joining with a friend can also be great motivation for getting out there, in addition to providing a level of safety — and fun.
Leave no trace:
Consider the impact you have on the places you hike. Carry out everything you've carried in, of course, and also do your part to take care of the trails. Stay on marked paths, pack out found trash and be aware of wildlife that may be around. If you fall in love with hiking, consider supporting an organization that creates and maintains the trails in your area, as most of them are volunteer/member supported.
Gear up:
With a few simple items in your pack you can prepare yourself for a safe and enjoyable adventure. Each hike, depending on its length/location, will require a different gear set, but a good starting place is:
Comfortable footwear/socks (running shoes or hiking boots)

Fast-drying clothes (wool or synthetic)

An extra warm layer, like a puffy vest or fleece

Enough food and water (you will surprise yourself with how much you can eat and drink while hiking)

A rain coat or poncho

A map and/or guidebook

A small first-aid kit

Sun protection (sunscreen, hat, sunglasses)

A headlamp (in case you go a bit longer than expected)
After each hike, think about what you may have been able to do without and what you should have had with you. This process will help you create the best packing list for your next hike.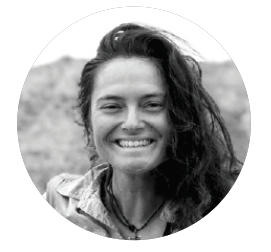 Nika Meyers '11 lives in Aspen, Colorado. She has hiked more than 9,000 miles, including thru-hiking — over the past five years — the Pacific Crest Trail, the Continental Divide Trail, the Appalachian Trail, Vermont's Long Trail and the Arizona Trail. She has worked as a backcountry caretaker, on trail crews, as a naturalist guide and is an artist. Learn more at nikameyers.com.
This article appeared as "Reaching Great Heights" in the fall 2019 issue of the Alumnae Quarterly.
---
Are you a maven?
Pitch us your area of expertise at quarterly@mtholyoke.edu.