Making an Impact in Education
Department of Psychology and Education

Building on more than a century of expertise, Mount Holyoke offers an interdisciplinary undergraduate program in psychology and education as well as a master of arts degree.
Undergraduate students have the option of choosing several different academic programs that relate to education: the education minor (with teacher licensure) or educational studies minor; the Nexus in education policy and practice; or the psychology and education major (with or without licensure).
» Read "Access to Education," from the spring 2014 Alumnae Quarterly.
20
The number of licensure areas at the undergraduate and master's level at Mount Holyoke.
24
The number of undergraduates that completed licensure programs and were endorsed for initial certification with the Commonwealth of Massachusetts in 2013.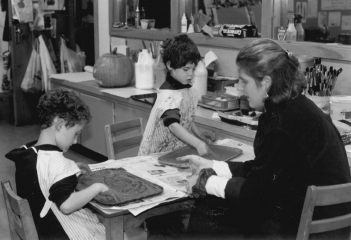 Gorse Child Study Center
Gorse Children's Center at Stonybrook—which serves children from infant through school-age—is a laboratory preschool and kindergarten in its own building, serving as an observation and study site for Mount Holyoke undergraduate students.
Amy Wise '97 fingerpaints with two boys in a kindergarten class in the photo to the left.
MHC: TEACH
Current students interested in education have created a new student group, which meets weekly to discuss issues of importance in education. The group has watched a film series looking at how teachers are portrayed in film and discussed topics such as ways of building for leadership in pre-service teachers.
Alumnae Mentorship and Guidance


Current juniors and seniors met with recent alumnae in March for informal mentoring and networking. Rachel Cummings '09, Denise Lucia '12, Jessica Law '13, and Erica Foley '13 traveled back to campus to talk about their experiences teaching in local schools.
Extraordinary Alumnae Educators
These are just a few of the amazing  educators that Mount Holyoke has produced over the years. Know a teacher that deserves to be in this slideshow? Let us know in the comments section, or nominate her for the Elizabeth Topham Kennan Award.
Elizabeth Topham Kennan Award
Given to alumnae for outstanding achievement in, and contributions to, the field of education, honoring the service former president Elizabeth Topham Kennan '60 has given to the College and to higher education in general. Do you know a teacher deserving of this award? Nominate her today!
2013 Award Winners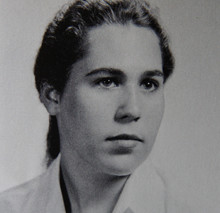 Rita Rothenberg Calvo '63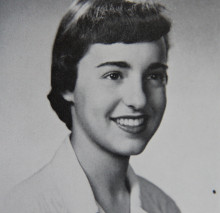 Elinor Miller Greenberg '53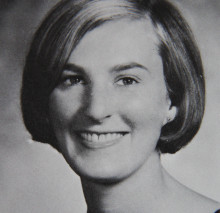 Martha Cowen Cutts '68
April 17, 2014