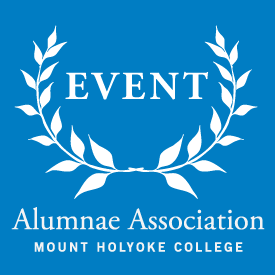 Club of Houston February Film and Tea (Houston, TX)
February 26, 2017 @ 2:00 pm
Do you miss sitting around with friends in a Mount Holyoke dorm living room in your sweats (or pajamas)? Let's recreate the cozy vibe of yesteryear in honor of FebruMary and Mary Lyon's birthday on Sunday, February 26!
Houston Club President Danetta Beaushaw '88 will host an afternoon tea and film showing from 2:00 p.m. until the films end. Films will begin at 2:30 p.m. to allow everyone a chance to grab a plate of goodies and a cup of tea or hot chocolate! Showing this year are: the public television production of Uncommon Women and Others by Wendy Wasserstein '71, starring Meryl Streep and Swoozie Kurtz and, if there is interest, Top Dog Diaries, the documentary on Suzan-Lori Park's '85 production of her 2002 Pulitzer prize-winning play, Topdog/Underdog.
Knitting and sweatpants/pajamas are optional, but welcomed. RSVP to Danetta Beaushaw '88.