Marylee Bomboy '67: Four Easy Ways to Get Started Birdwatching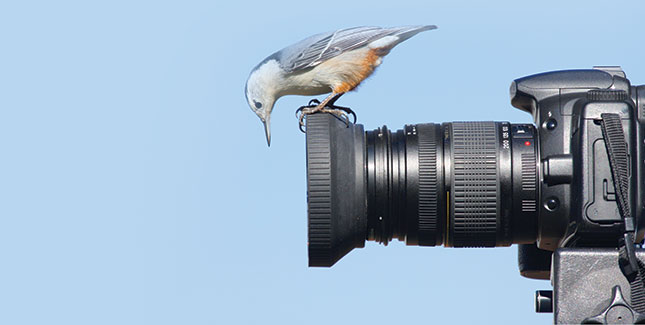 ¶
I never aspired to become a birder; indeed, I never really looked at birds or knew anyone who did until 1980, when I went on a safari to Kenya. My husband and I were excited to see the incredible animals—elephants, rhino, zebra, giraffes, lions—but what really attracted our attention was the large number of beautiful birds. Everywhere we looked we saw birds—from the superb starlings found in city parks in Nairobi to the weaver birds busily weaving their intricate nests.
We came back from that trip smitten with the bird world and soon bought a house in the country (we then lived in New York City), a bird guide, and bird feeders, joining so many others in what is reported to be the fastest growing hobby in the United States.
It's easy to see why birding is so popular. Here's how you can get started:
Get started
Birding doesn't require expensive equipment. You can observe birds alone, with a partner, or with the whole family, no matter your age or level of mobility. You can bird in your backyard, in your city parks, or when you travel to any part of the world—in fact, anywhere.
You don't have to have great hearing, a musical ear, or the ability to remember every bird's song—these all help, but are not required. The essentials add up to a pair of good binoculars and a guidebook.
Wake up early?
Mornings are best for bird-watching—and most organized bird walks do leave early in the day—but even if you can't get going at 6:00 a.m., you can still find birds later in the day. After all, birds need to feed much of the day. All you need to do is look and listen, wherever you are, whenever you are inclined.
Find a community
In 1987, when my husband died, I suddenly found myself spending weekends alone. The company of birds helped. I discovered that New York's Central Park was a prime birding location and that birding walks were offered in both spring and fall. Soon I joined my first birding trip, an opportunity that allowed me to travel to beautiful places, see many new birds, and meet people with similar interests.
Many birders find a community through a local club. Some clubs also offer inexpensive birding classes that can be a great introduction to birding and often are supplemented by field trips. You not only learn about birds, you meet others in your area who are interested in birding and get to know some of the best local birding spots. To find out what resources are available in your area, seek out the National Audubon Society, your state Audubon Society, or The Nature Conservancy.
Share your knowledge
In the mid-1990s I remarried. My new husband had never been to a national park, let alone made a hobby of looking at birds. But he did know a lot about art and major art museums. So he taught me about art, and I taught him about birds. And we each got hooked on the other's passion!
Today we travel regularly on our own and with birding groups to many parts of the world, looking at and photographing birds. John has become an excellent bird photographer and regularly gives presentations and exhibits in the New England area, where we now live. Birding enriches our life and keeps us active.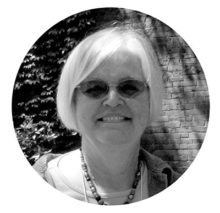 Marylee (Lee) Bomboy '67 and her husband, John Van de Graaff, live in Northampton, Massachusetts. They travel frequently and give presentations about birds to audiences of all ages, including reunion attendees at Mount Holyoke, where in May 2017 they gave a Back-to-Class session and shared how to fit bird-watching into your life. Learn more at birdsbyjohn.com.
This article appeared as "Becoming a Birder" in the fall 2017 issue of the Alumnae Quarterly.
Are you a maven?
Pitch us your area of expertise at quarterly@mtholyoke.edu.
October 13, 2017