Tara Roberts '91: Connecting Female Changemakers Worldwide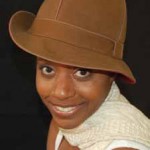 Tara Roberts '91 spearheaded several programs encouraging girls' leadership while working for CosmoGirl magazine. When that publication folded, she refused to let support for young world-changers die with it.
Tara traveled through Europe, Asia, and Africa for ten months, seeking young women running amazing programs in their communities. She found them fighting HIV/AIDs in the UK, building an orphanage in Nepal, fighting to educate girls in India, running a feminist radio show in Italy, working for farmers' rights in the Philippines… There were lots of thriving projects, but their young leaders often worked in isolation from one another. "I realized that the girls in Germany had no idea what the girls in Senegal were doing, yet they were working on similar issues and facing similar problems."
"What would happen," Tara wondered, "if you put all those brilliant, courageous minds together?" To that end, she invented girltank (girltank.org), a virtual think-tank for young women around the world. Initially housed on Facebook so participants can share ideas and coordinate efforts, girltank starts offering programs this fall.
Tara aims to "connect changemakers to opportunities and resources so they become high-impact leaders." Girltank will offer skill-building webinars, online classes, and forums that will let far-flung participants interact to solve mutual problems and create new projects.
She also hopes to start a revolving loan fund, and to sell e-books, e-courses, and workshops to help disseminate information by and about young women changemakers and to encourage young women from all over the world to launch their own social-change projects.
Tara's ultimate goal is nothing less than "a shift toward the perception of young women as powerful, capable contributors to society. I want parents around the world to say, 'Of course I must get our girls into school, because we know what amazing things can come from the minds of girls."More immediately, she's on the road again, scouring North and South America for enough outstanding young women to complete girltank's first "class" of 100 young world-changers.—E.H.W.
March 30, 2012