Connections: Spring 2014
Celebrating the Past and Present of Mead Hall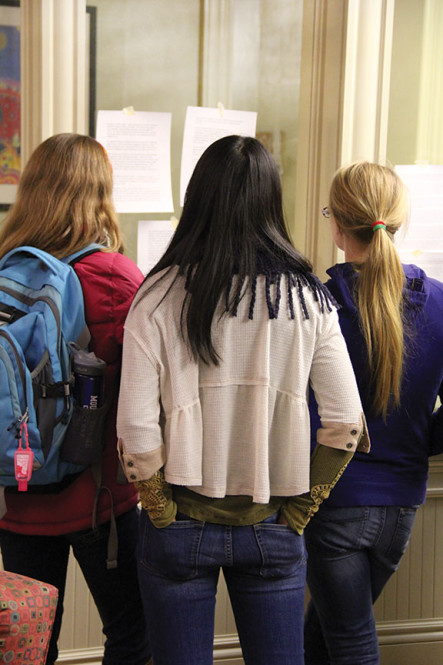 Last fall Phoebe Cos '16 began contemplating just how thankful she was to live at Mount Holyoke, particularly in Mead Hall, where she is a community advisor. As Founder's Day approached an idea struck her: Why not have an event that celebrates Mead in a similar way?
On December 2, 2013, the residents of Mead gathered in the common room, where they ate sushi and read letters—posted on the walls—from alumnae who shared their memories of living at Mead, and they reinstated the bygone tradition of taking a hall photo, something that had been done every year from 1901—the year the dorm was constructed—to 2002, when the tradition inexplicably stopped.
Students also wrote letters back to Mead alumnae, sharing their own stories.
—By Taylor Scott
This article appeared in the spring 2014 issue of the Alumnae Quarterly.
Watch a video of the Mead Hall event.
April 17, 2014