In Mount Holyoke's Centenary Program, Mary Lyon Already a Cult Figure
The College reached its first one hundred years early on in the history of the Alumnae Quarterly, and the magazine celebrated the milestone in its May 1937 issue. The issue opens with a full-page outline of the centenary festivities—planned for May 7, 1937—biographies of all of Mount Holyoke's "principals & presidents" to date, and an introduction written by Sydney R. McLean, class of 1922, an English instructor at the College at the time.
McLean takes on the question, "Who is Mount Holyoke?" exploring the origins of the seminary and Mary Lyon's steadfast following. "During her lifetime she was loved, admired, and profoundly respected," McLean wrote. "Shortly after her death she became almost a cult.
"For a time after her death, many thought that Mount Holyoke could not go on without her. Yet it did, because the principle of permanence was inherent in her plan.
"Even though she made it, talked and worked and prayed it into existence, Mary Lyon is not Mount Holyoke, nor ever was. We of Mount Holyoke are fortunate in having her as founder, for her identity entered into its life; and we are fortunate in the long succession of devoted people who have sustained Mount Holyoke during a hundred years. But they are not Mount Holyoke, and never were; nor are the thousands of us upon whom falls the honor of celebrating the completion of its first century—administration, alumnae, faculty, students, trustees. Mount Holyoke is Mount Holyoke, created to endure from generation to generation, forming its own natural patterns as does any educational institution worthy of the name. We mark one century, and begin the second."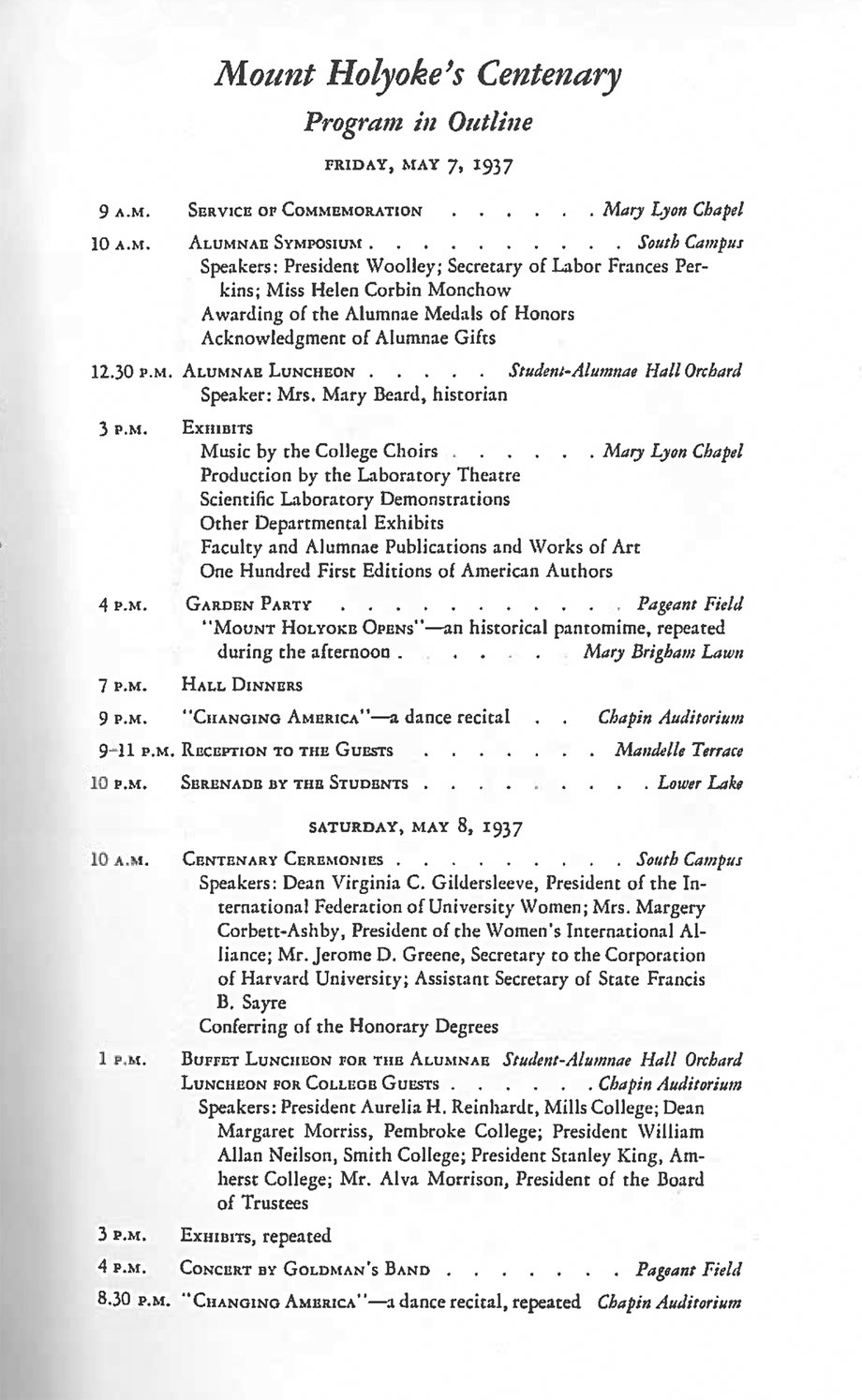 This article appeared as "The Cult of Mary Lyon?"  in the fall 2017 issue of the Alumnae Quarterly.
October 13, 2017